I felt like this topic fits best in the games section.
This website
lets you select images from your computer or from the internet, and it will try to guess the age and gender of any faces it can find in the image. It can be a bit difficult for it to find faces when the image isn't actually a photo, but when it does the results are usually pretty hilarious.

I have seen this thing identify faces in 2D drawings, but it is able to identify a lot more faces in CG (probably because the lighting is more similar to real life).
Feel free to try this out, too, and post pictures of the results you get here. xD
After many tries, I did get it to identify Astro's face (what do you know? It was a frame from the CG movie.

), and apparently he's a 4-year-old girl.

You don't say?

I've also gotten this to work several times in the past with Link from The Legend of Zelda, especially with render tests of my 3D model I made in Blender.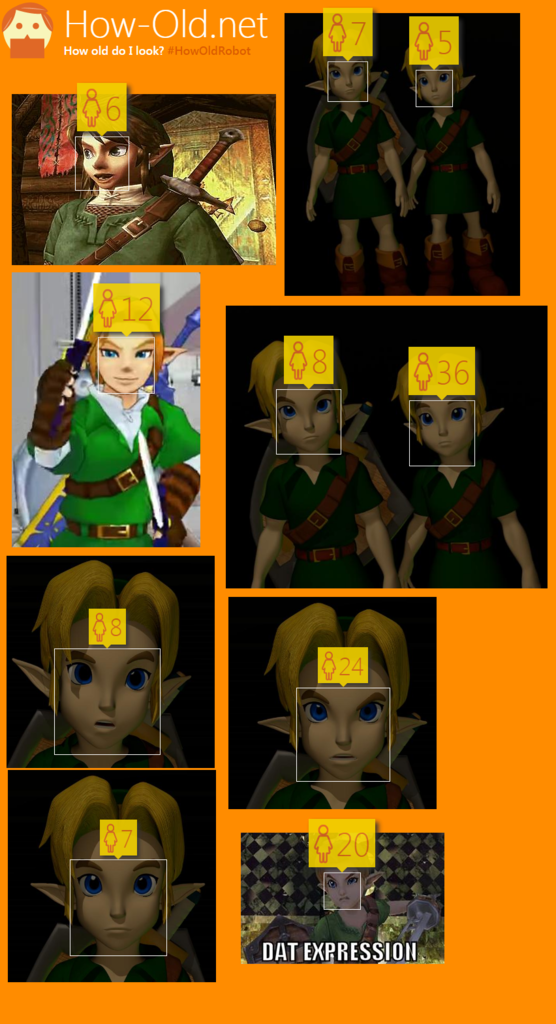 I like how my slightly younger-looking model of Link in Ocarina of Time is 36, and my slightly older-looking one of Link in Majora's Mask is 8. xD