A balloon in the shape of Atom appears over the city. Children love Atom so much that they begin to run after the balloon and disappear. Because such incidents frequently occur, Atom comes to be regarded as a fearful enemy of children.
http://en.tezuka.co.jp/anime/sakuhin/subtitle/ts002.html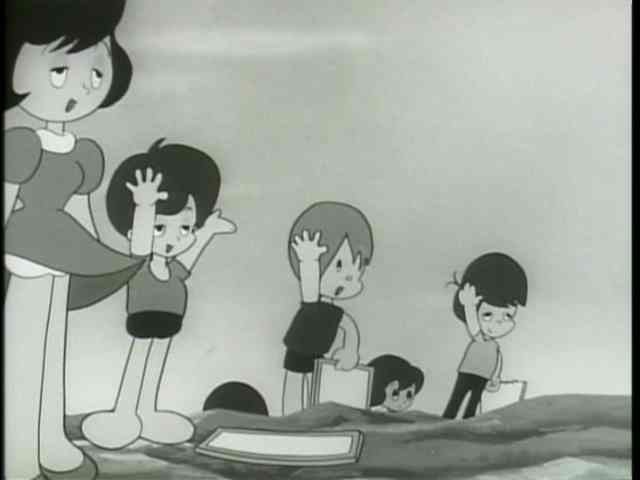 Schoolchildren are at the baech drawing or painting landscapes. When they see the balloon, they pursue it, only to find it is very unfriendly. Skunk will soon demand ransom for their release.
A key difference from the 80s version, in which the balloons explode: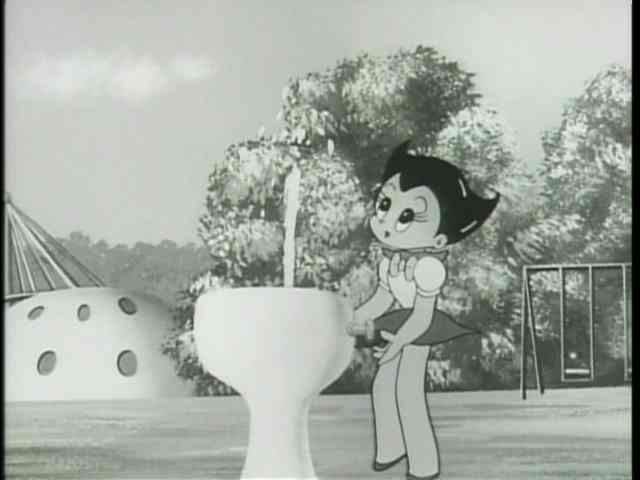 Uranium, seeing the balloon, decides to attack: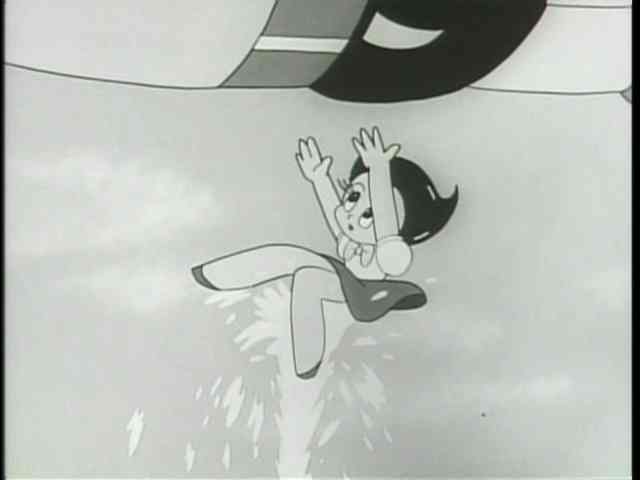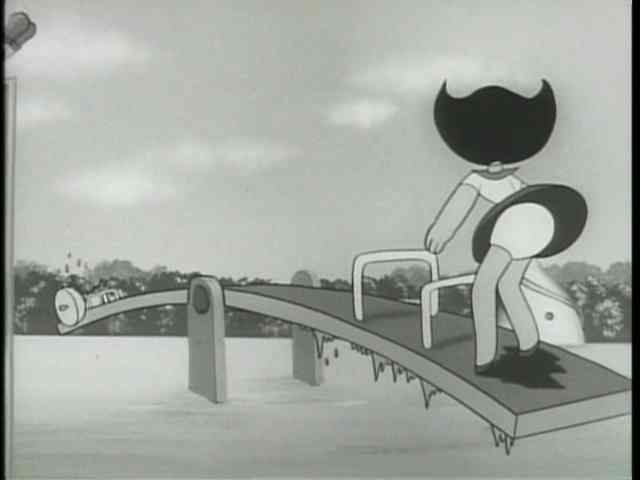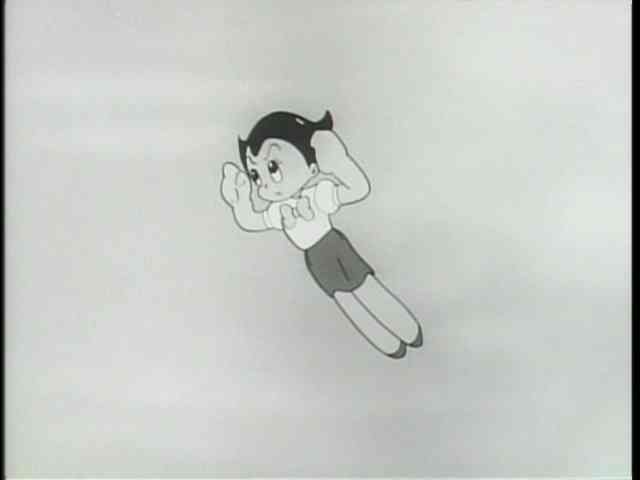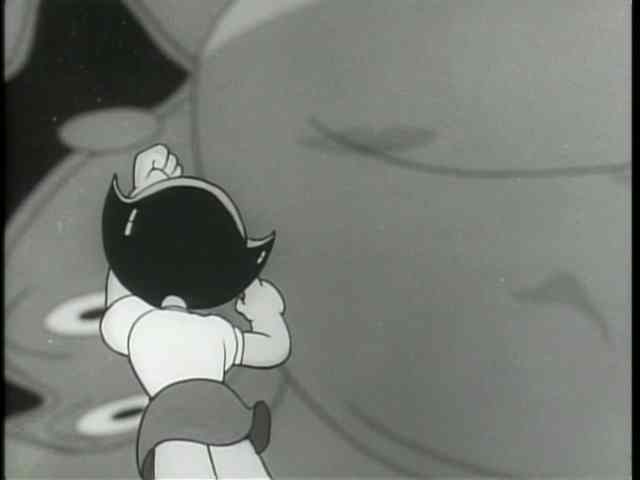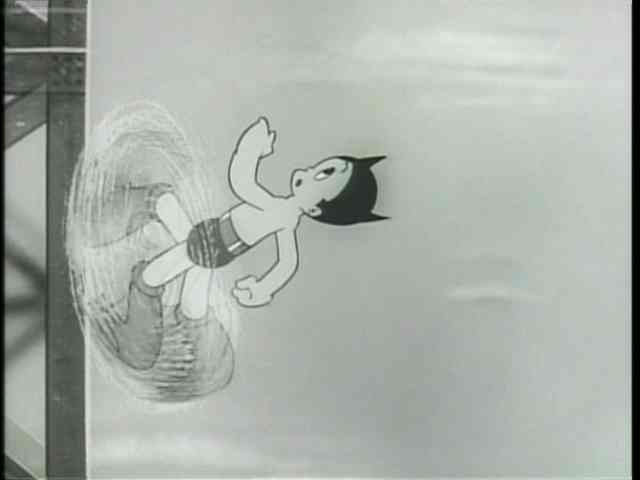 This is merely the tail end of a very funny sequence with Cobalt running to Uranium's rescue. There are just too many images, & I am really trying not to post so many as to give away the whole story.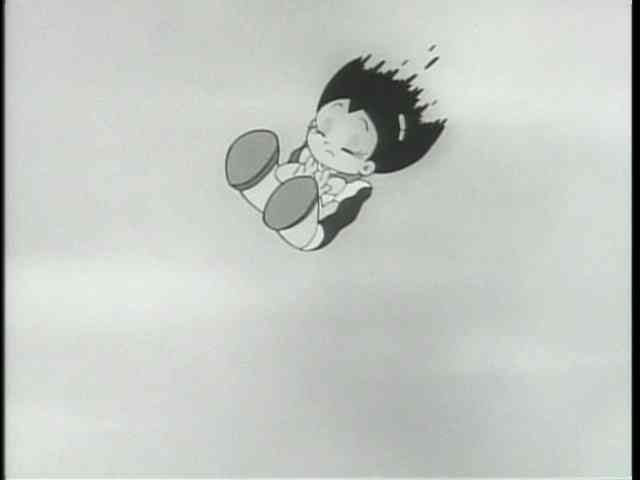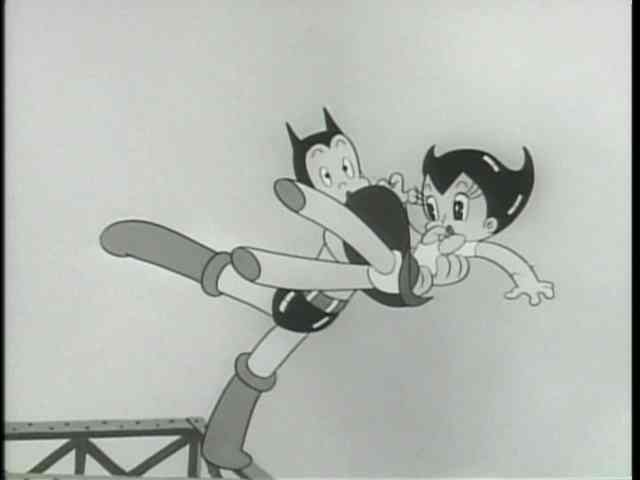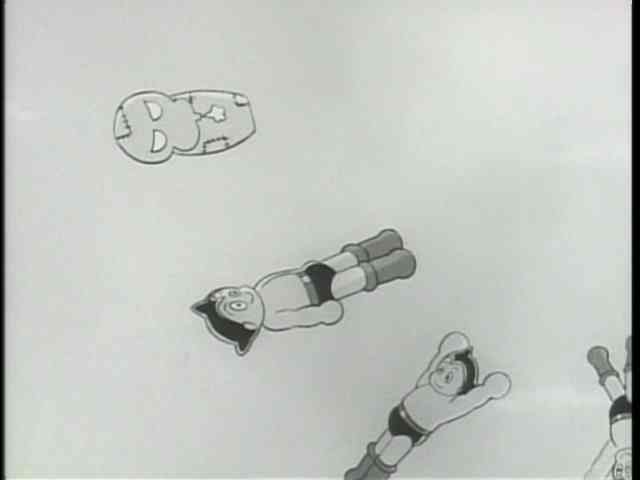 As with the 80s version, Atom is suspected of foul play, & the police are out to get him.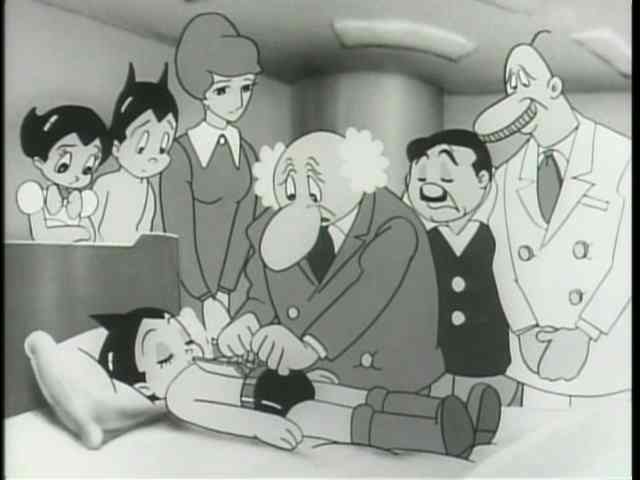 Yet, Inspector Tawashi seems rather sad that Atom, rather than the balloons in his likeness was shot.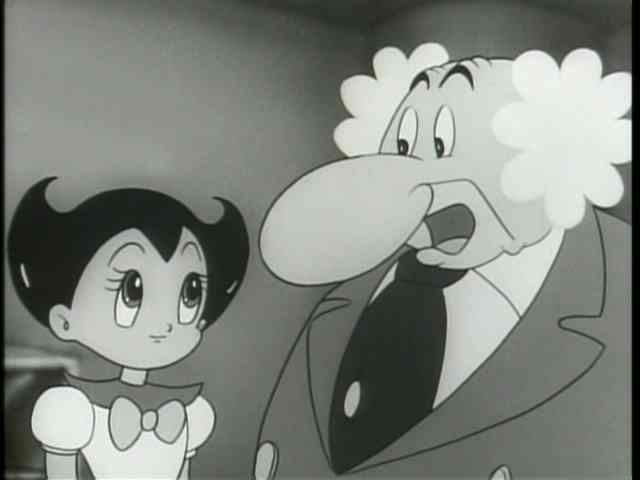 Care to guess what Uranium said to Dr. Ochanomizu that shocked him so?