Here is a different take on the SOLAR SPHERE story: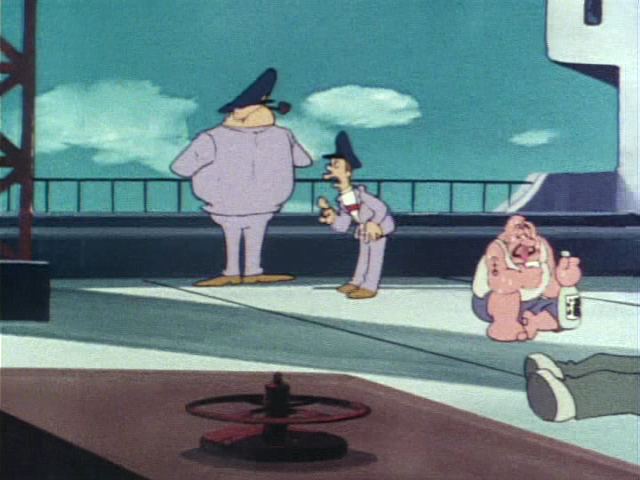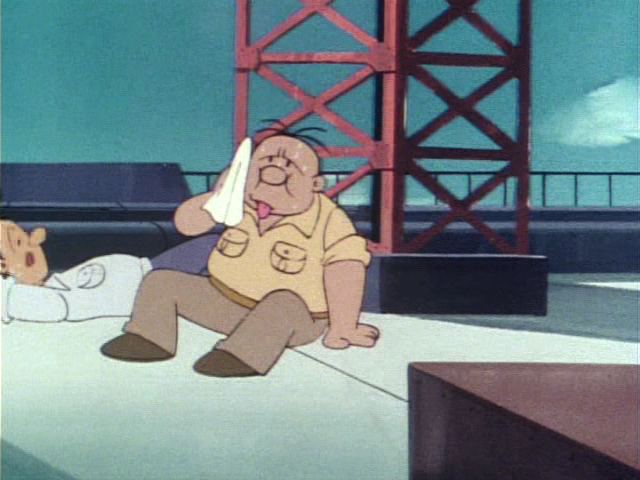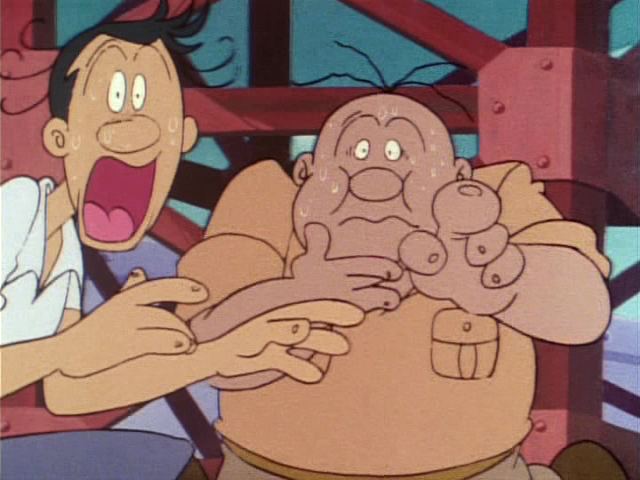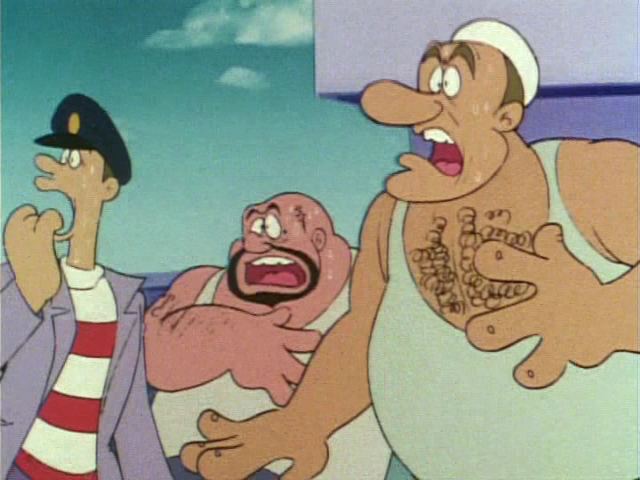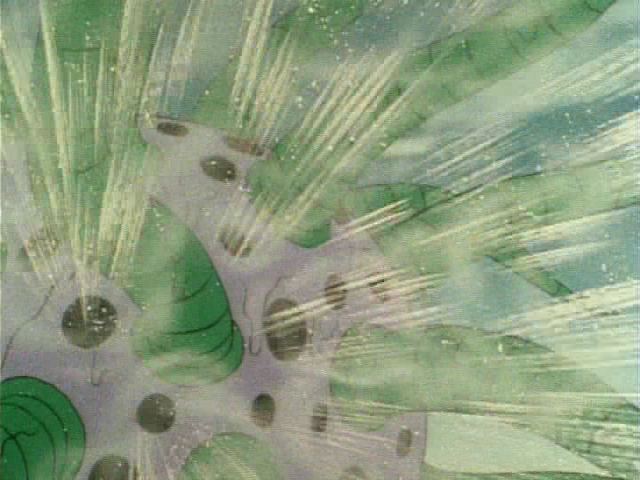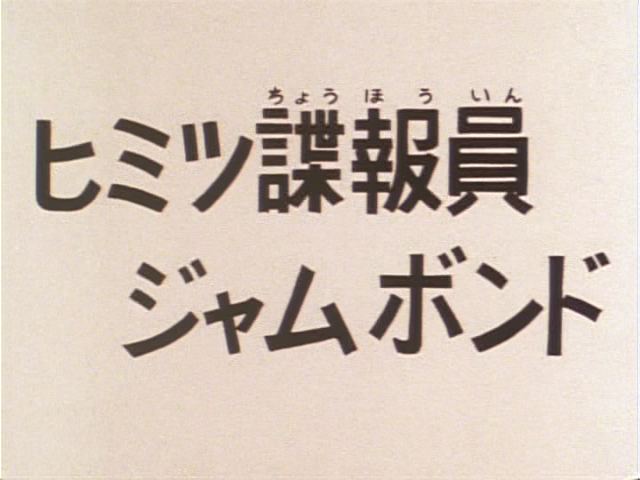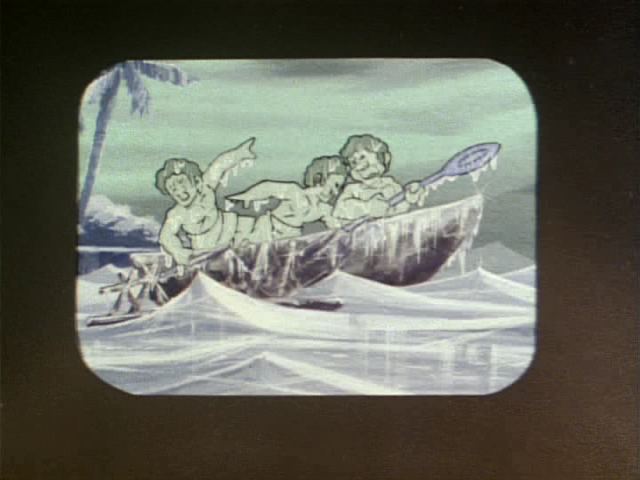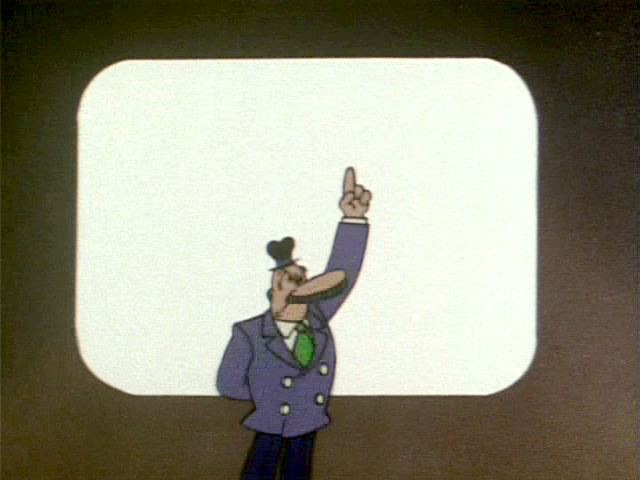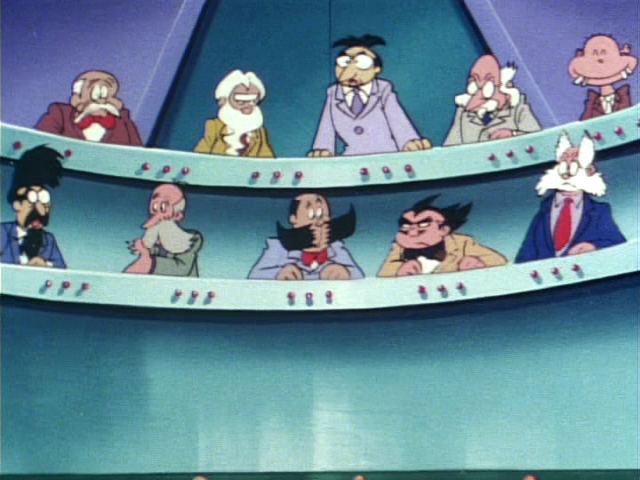 Note Afill, at top right; directly beneath him is one of the physicians from the B&W BLACK LUX stories. Note that there are two versions, & he appears in only 1. On the bottom row in the middle is a guy whose unique mustache makes him stand out. I believe he appeared in one of Atom's manga stories.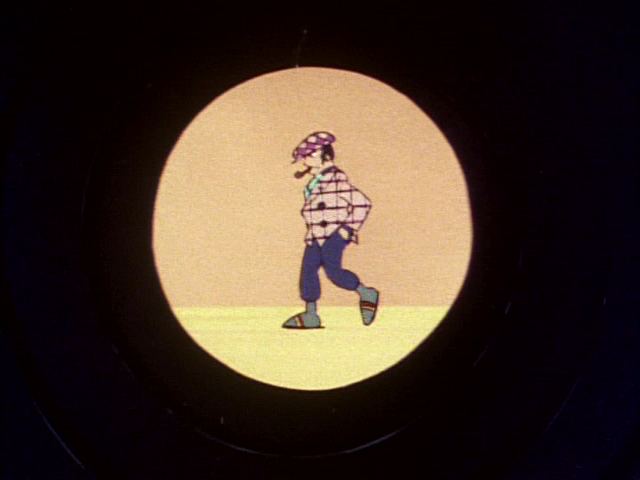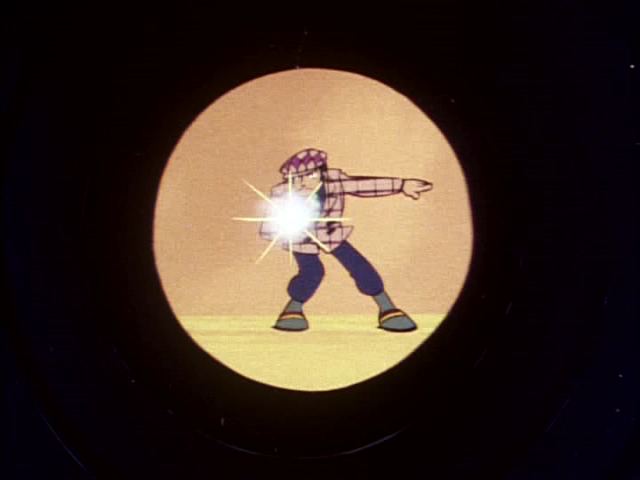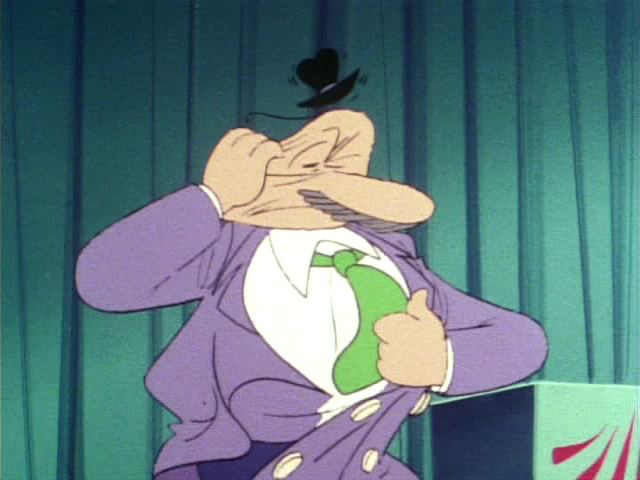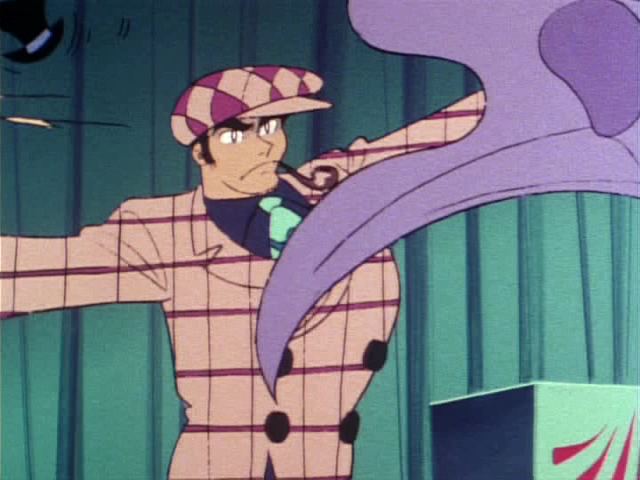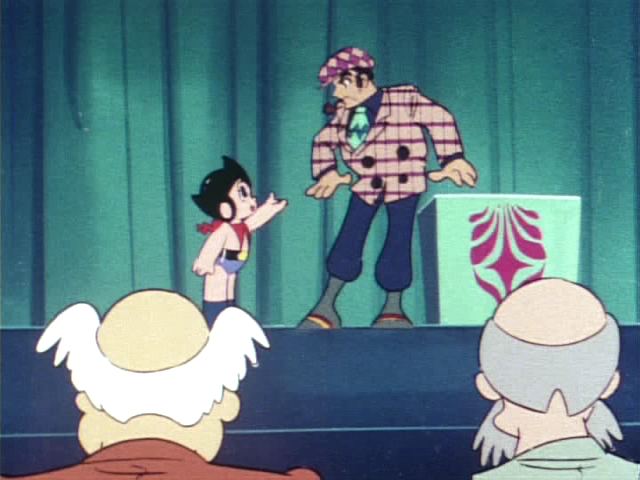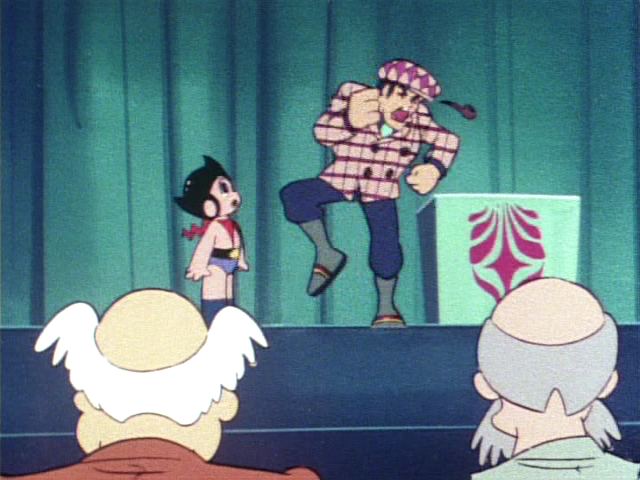 "I never work with robots!"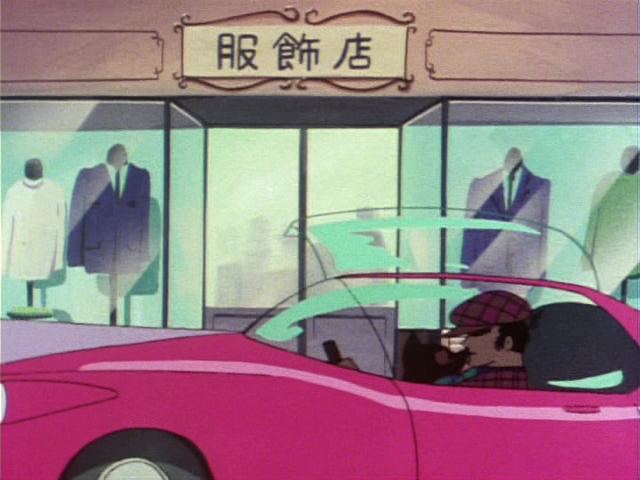 "Go buy some clothes."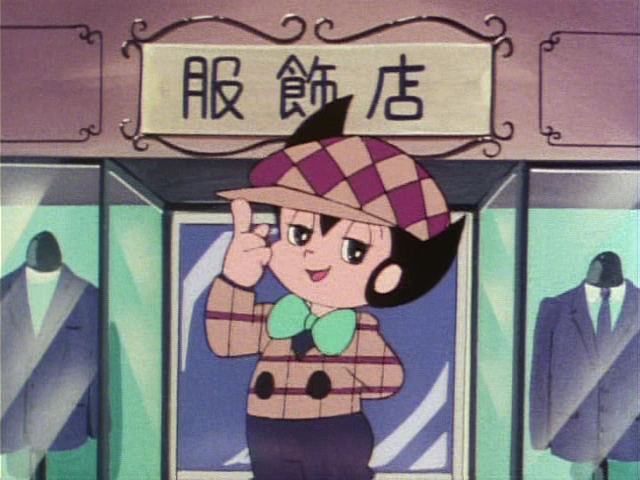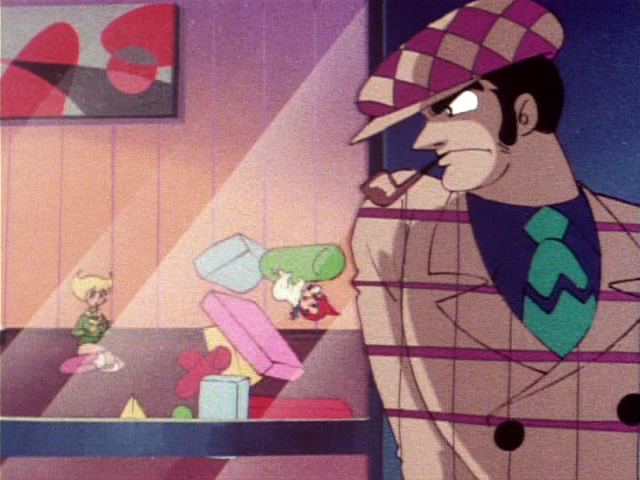 But Bond only used the clothier as a means of losing the pesky little robot.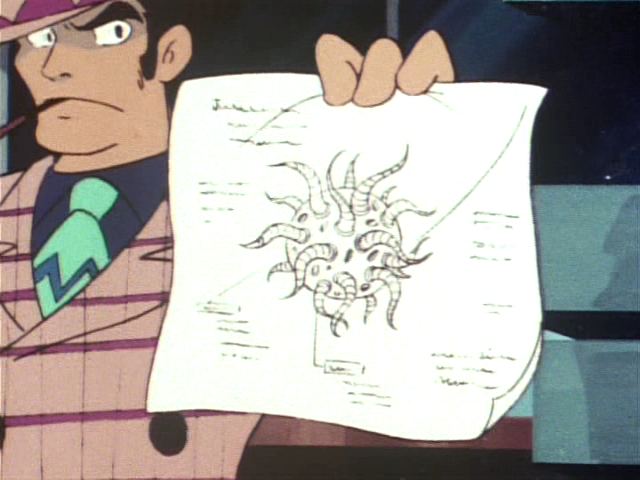 "Is this familiar?"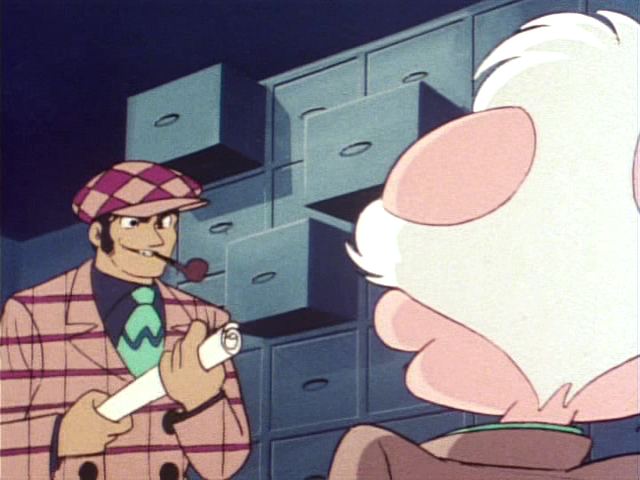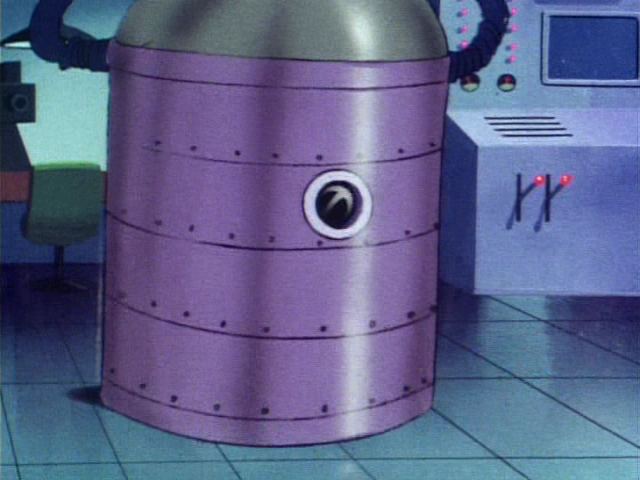 I recall Natsu Onada Powers' book mentioning a large bell; but not what she said about it. BTW, it appears in other versions of this story.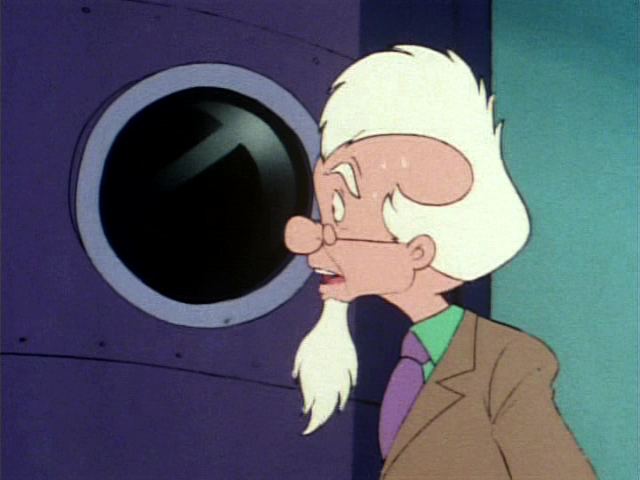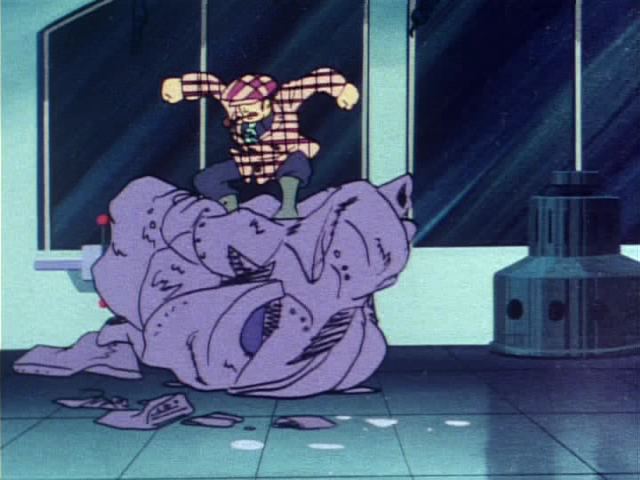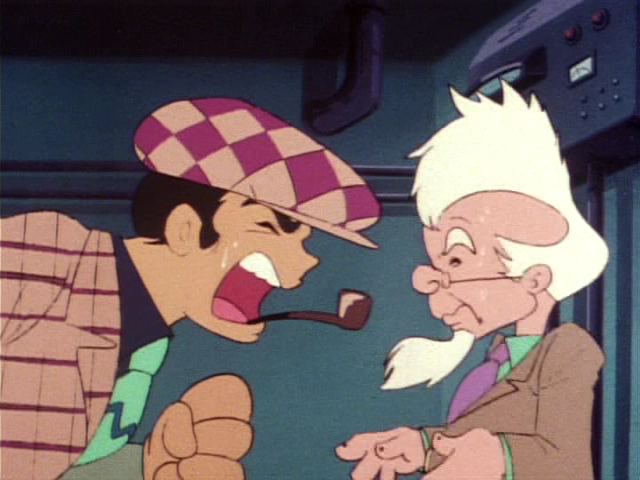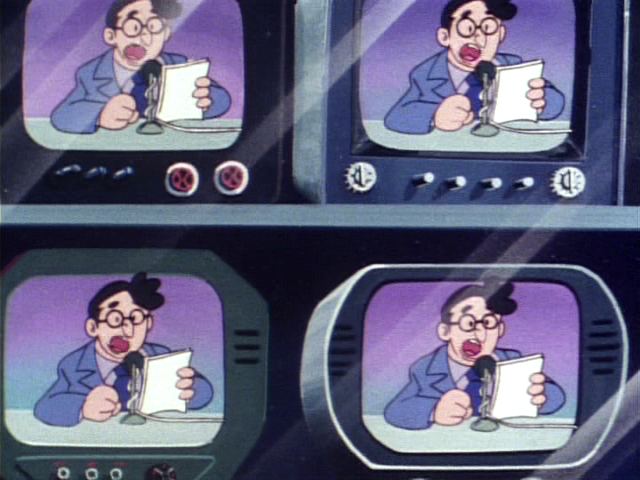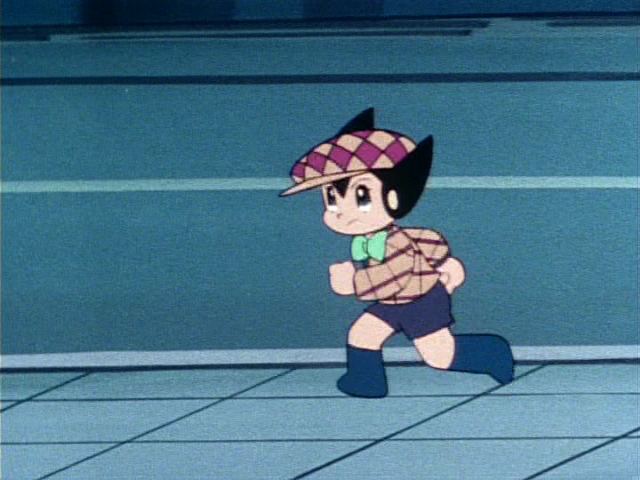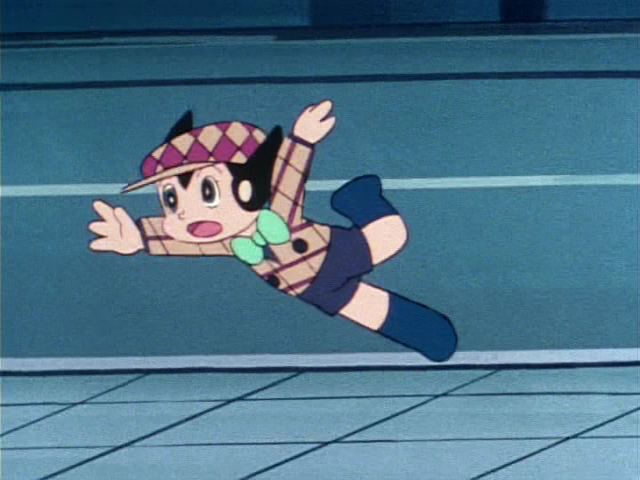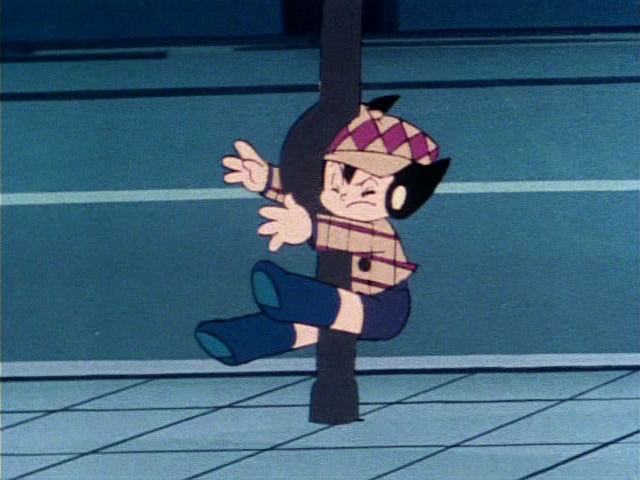 Unlike Atom, Mars cannot fly uless he 1st strips; he needs his cape to transform into a wing.

hmy: