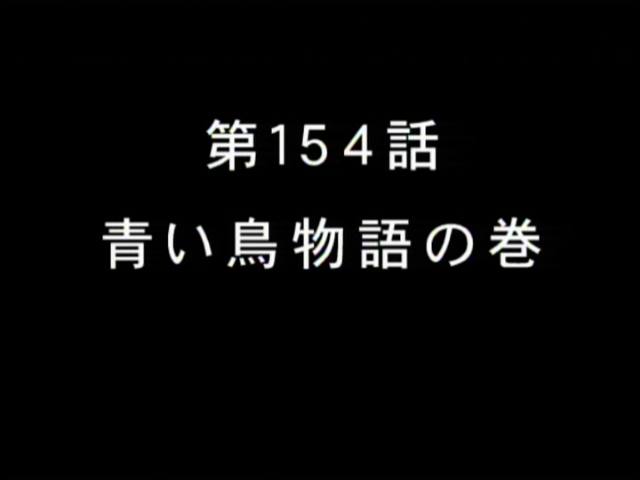 This episode appears to use the basic plot of RED CAT, but instead of a cat & a man dressed as an anthropomorphic cat, this guy uses a robot bird.
BTW, how many

can you find in the following images?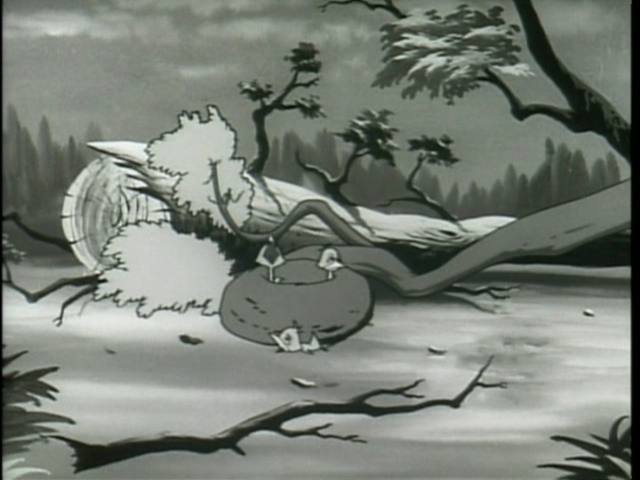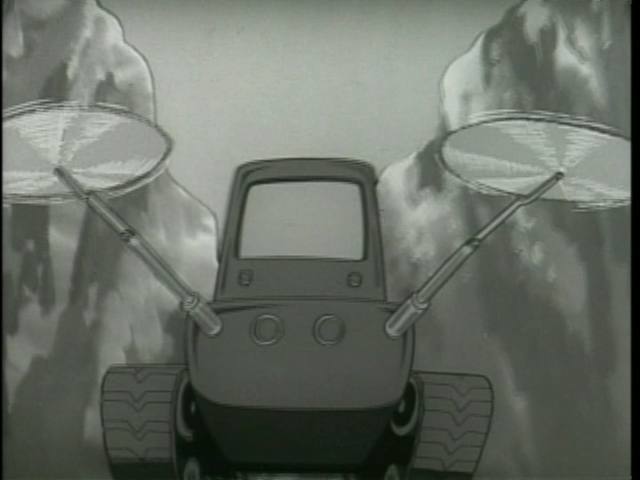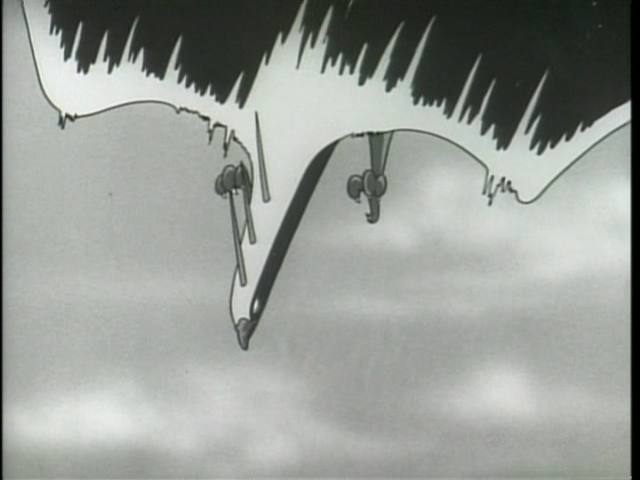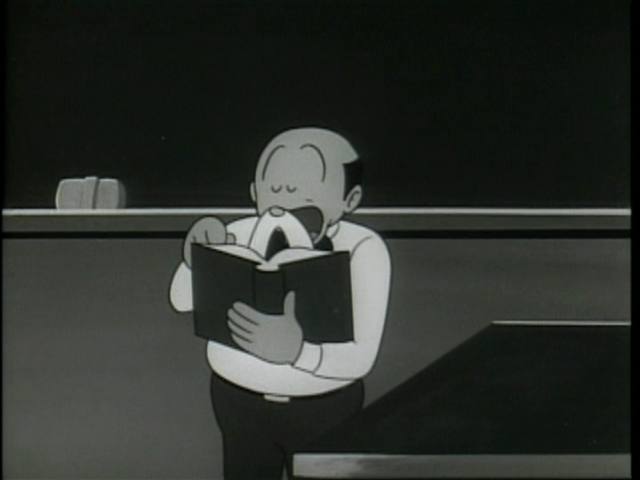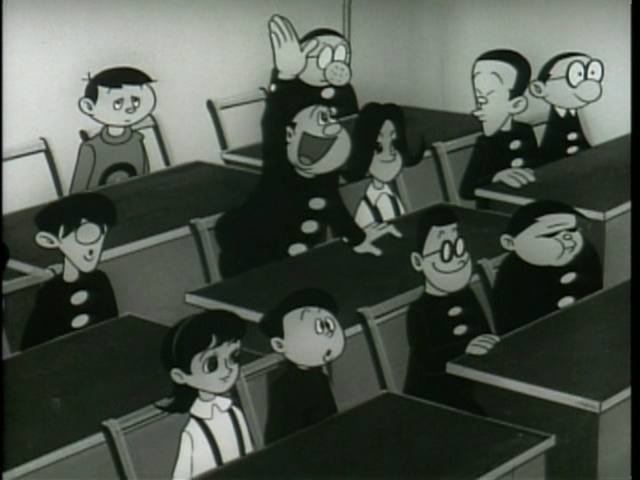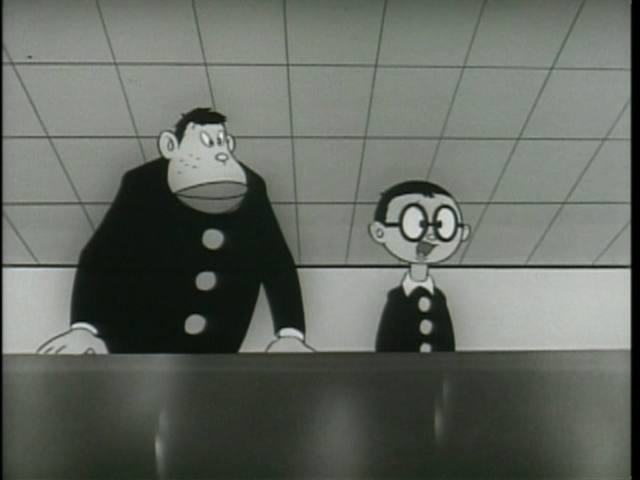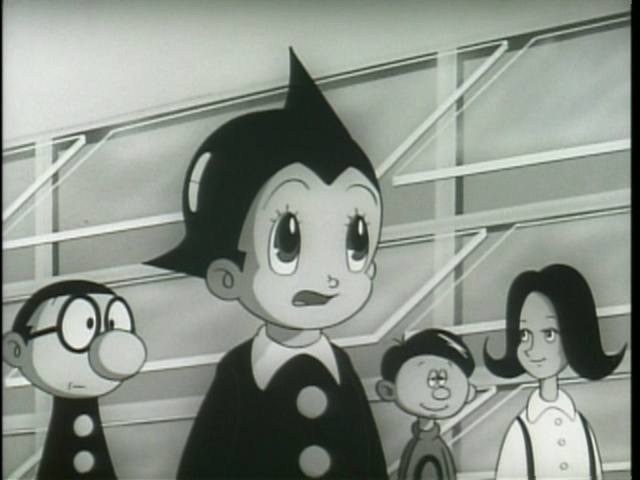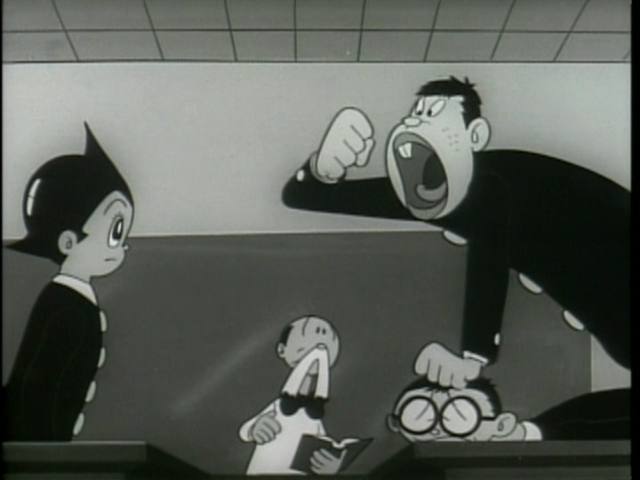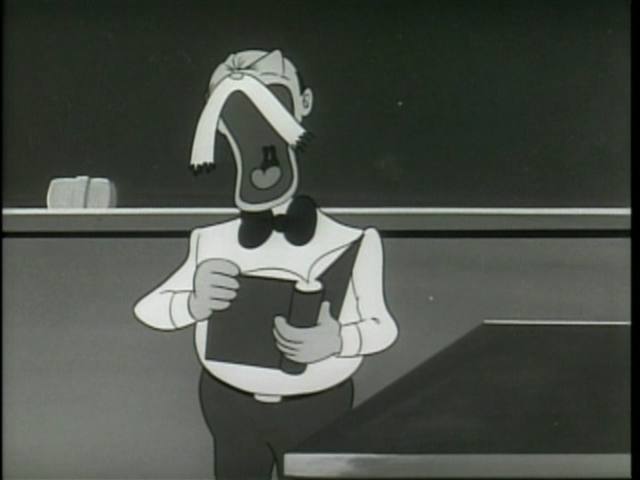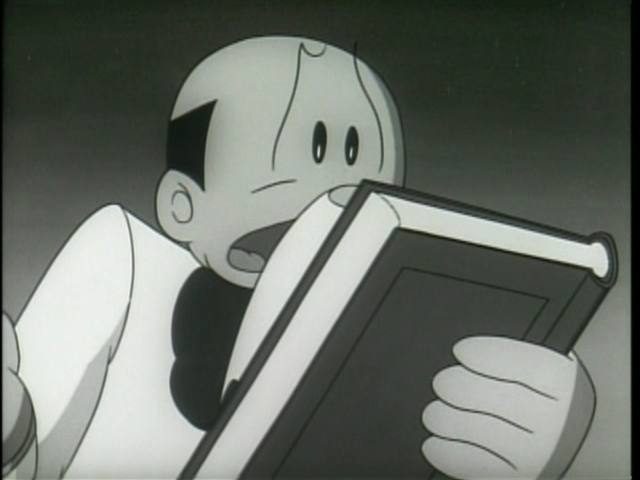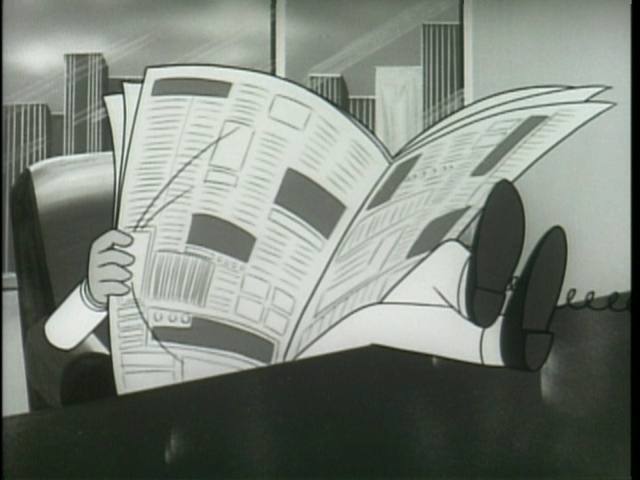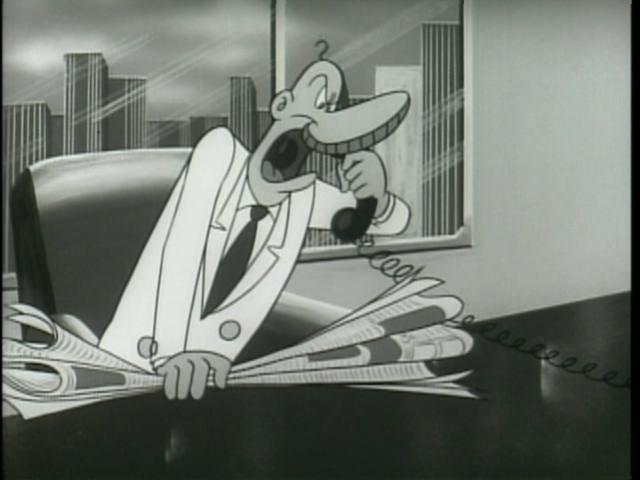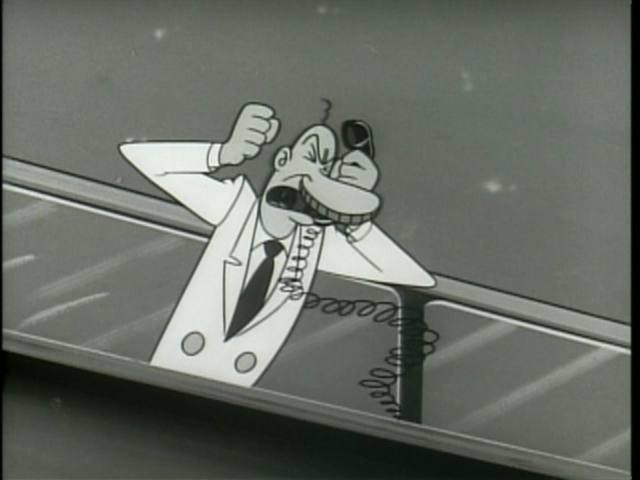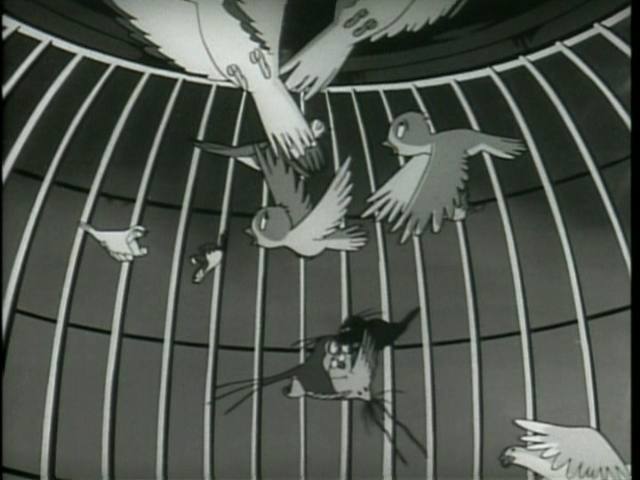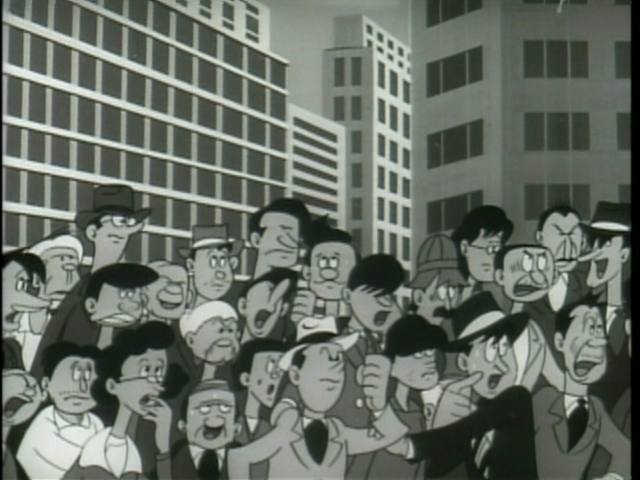 The guy in the back row wearing the gray sailor's hat is Baba Noboru, whom the Tezuka character guide describes thus:
Baba Noboru (Baka no boru (Horse Racing's Overcharge))
Baba Noboru cartoonist model. Tezuka Osamu, a lot of friends who own a "guest appearance" had been made, treatment was the best friend he is selling, not all regular guests.

'BAKA' IS OFTEN TRANSLATED 'IDIOT'. In W3 manga, he is Shinichi's judo instructor. You may have seen him in the panels leading up to Uran's ROBOTTING match. Other than his role in W3, I have seen him only as a background character.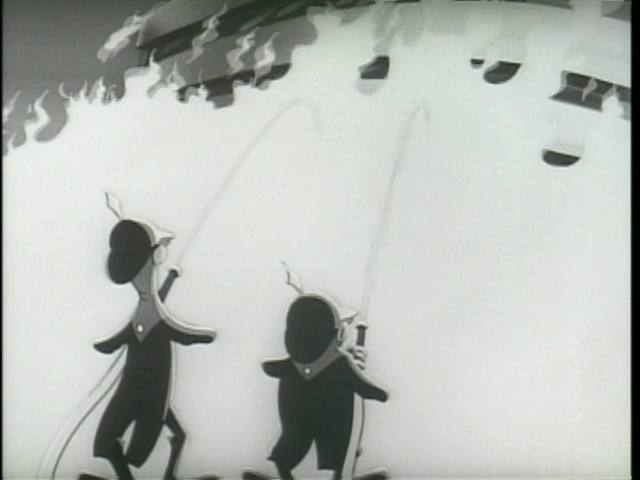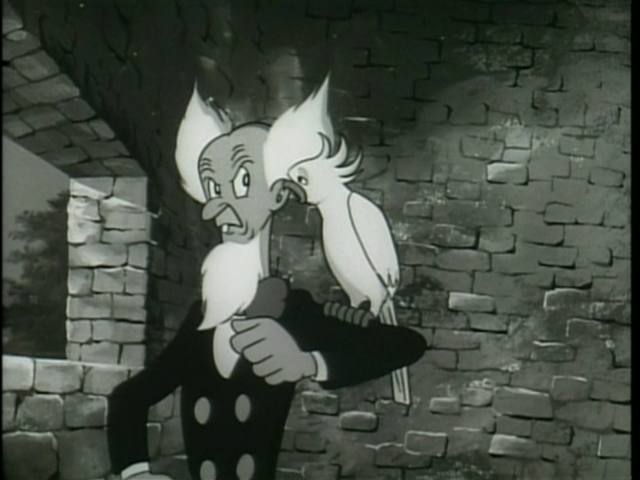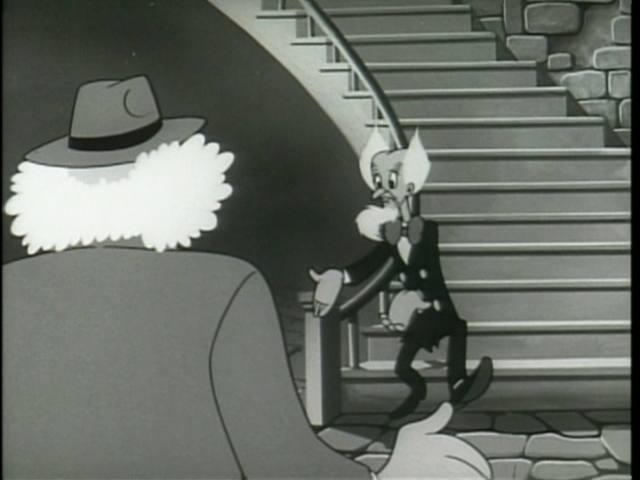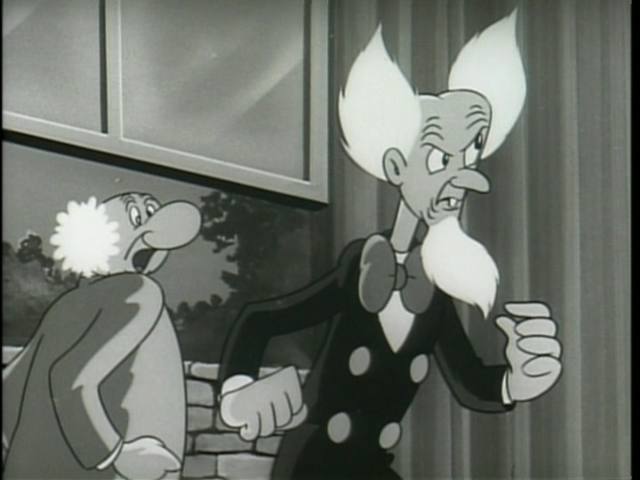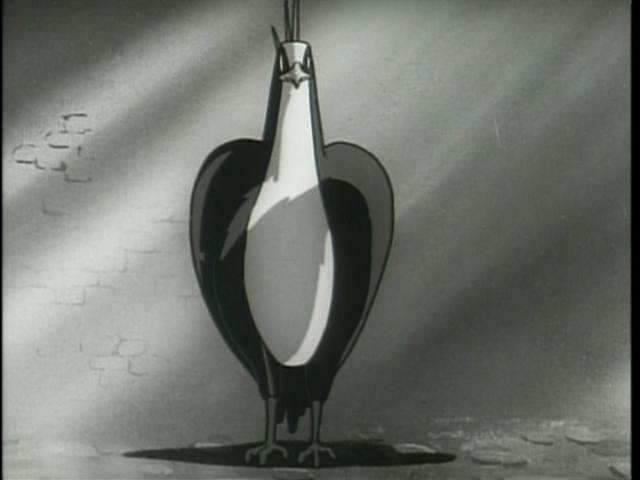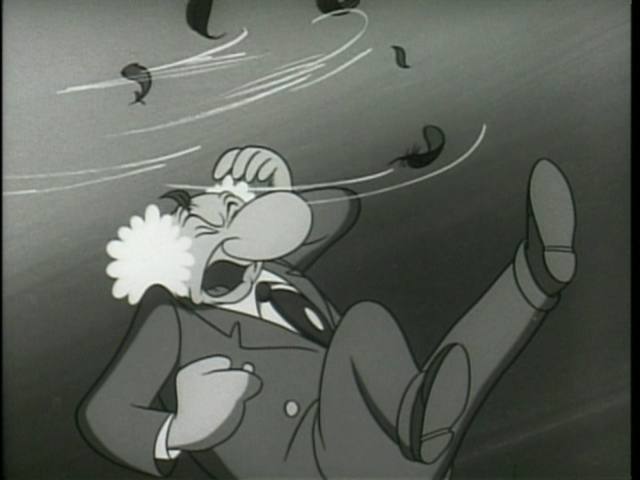 So, just as Professor Devilcat caused trouble, & had been a friend of Ochanomizu, thus giving Ochanomizu hopes of persuading him to cease the attacks, so, it seems here, also.