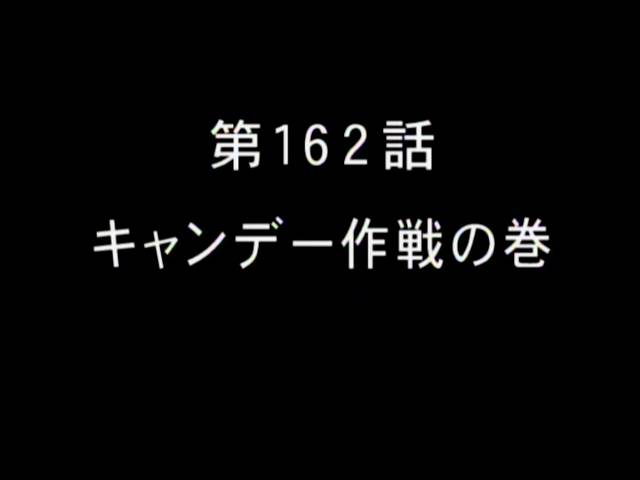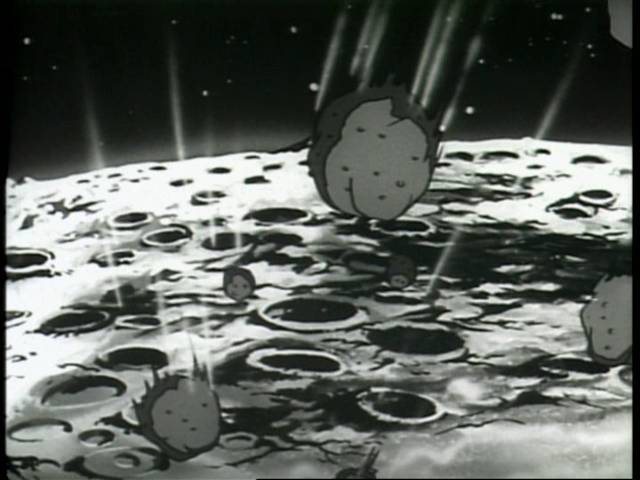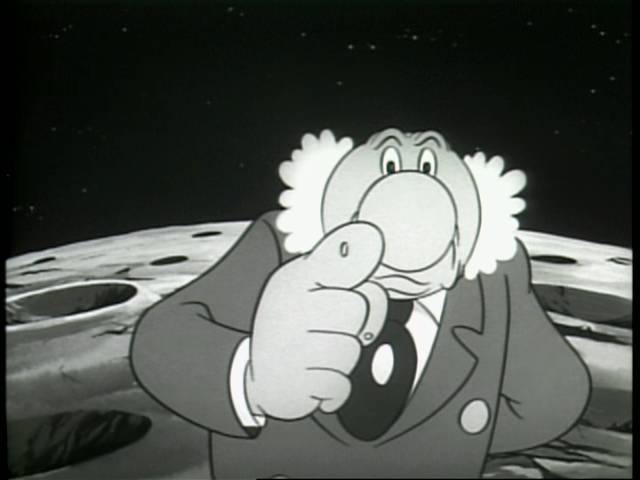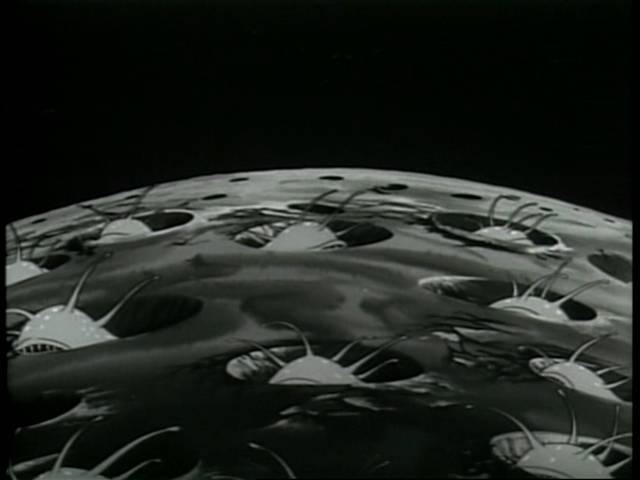 The robot school: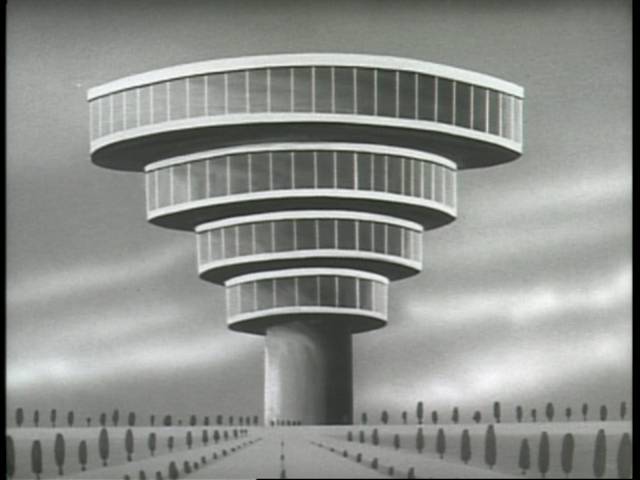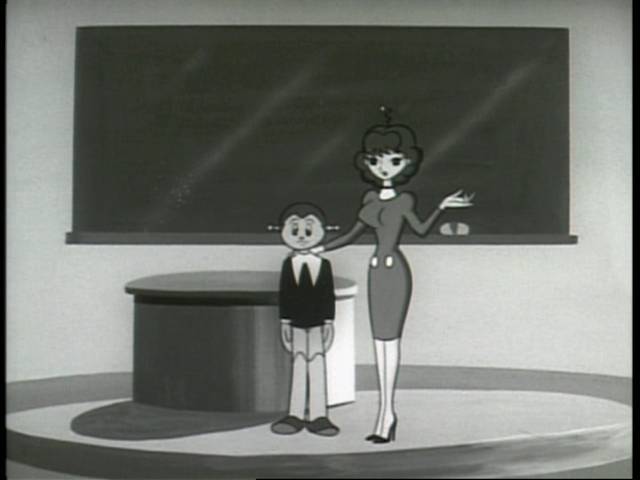 Vina-sensei announces that Karl (KARU) is moving to South America. Note that because Kenichi was altogether absent from this series, a robot takes this role, in this adaptation of
Alien's Ball
.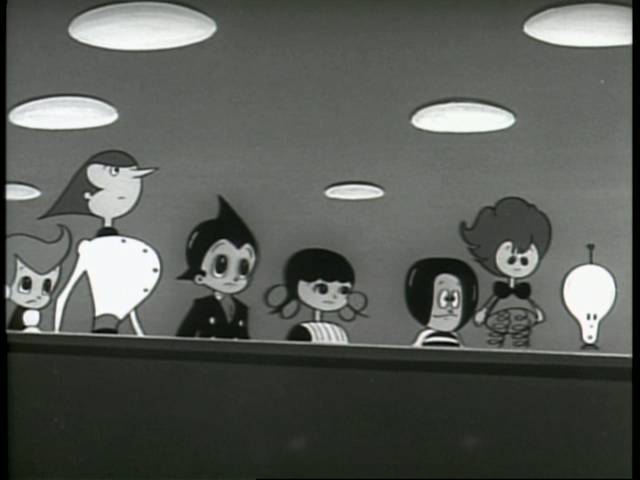 From left to right, as named by Ladd & Co.: one of the Chime Twins (presumably Pong, because Ping would be on the right), ?,

, Melody, ?, COIL SPRING (SO NAMED BY ME), & LIGHT BULB (SO NAMED BY ME).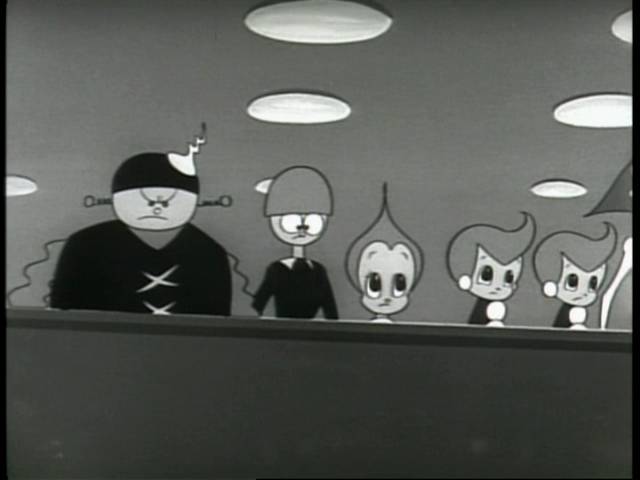 Tuffy, ?, Honey Bee, Ping & Pong. I should have gone from right to left.

The class has a going-away party for Karl: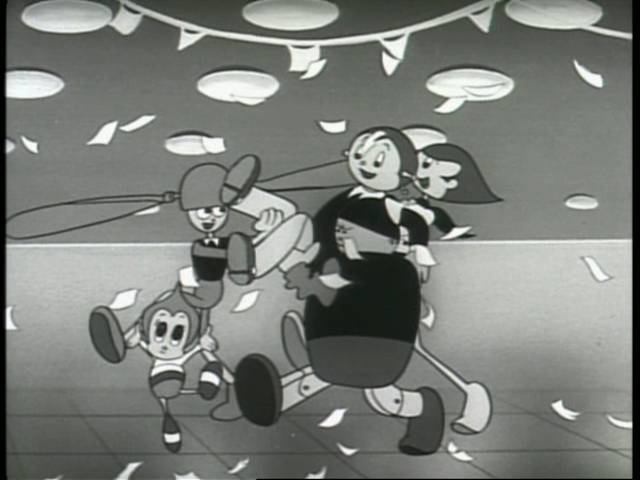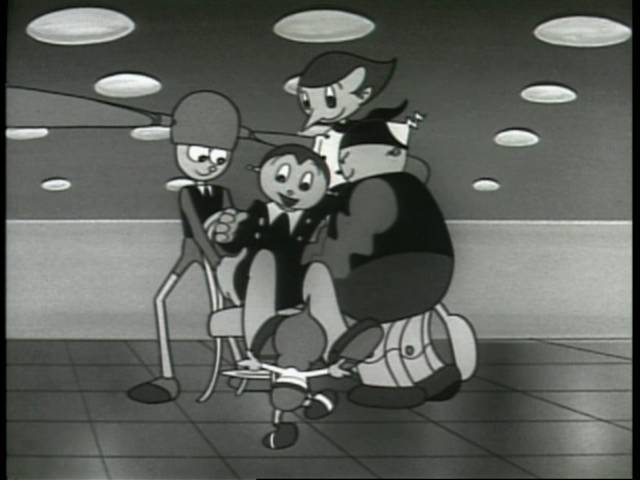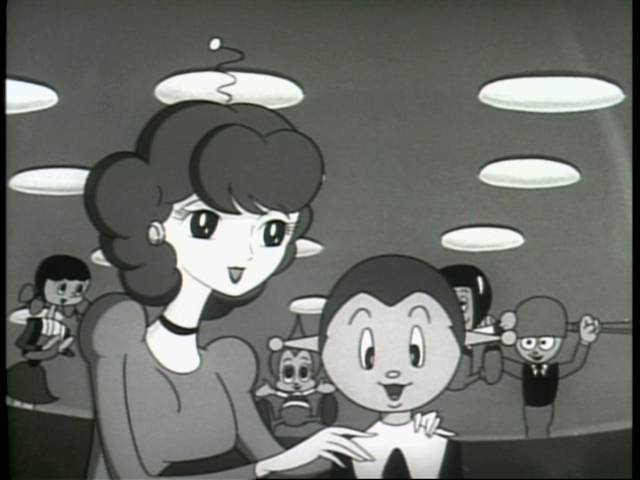 The entertainment: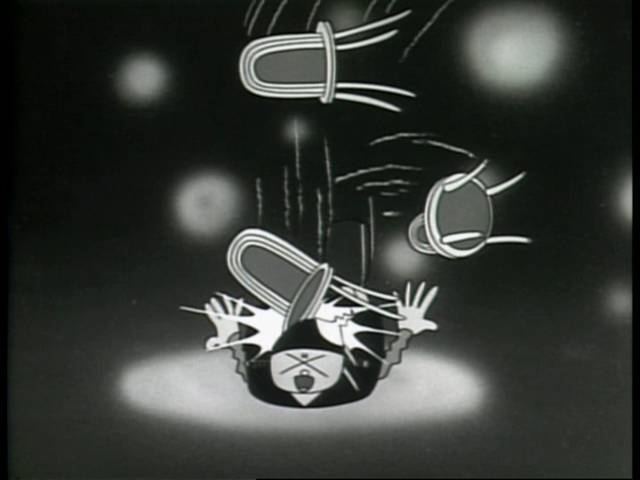 1: Tuffy juggles chairs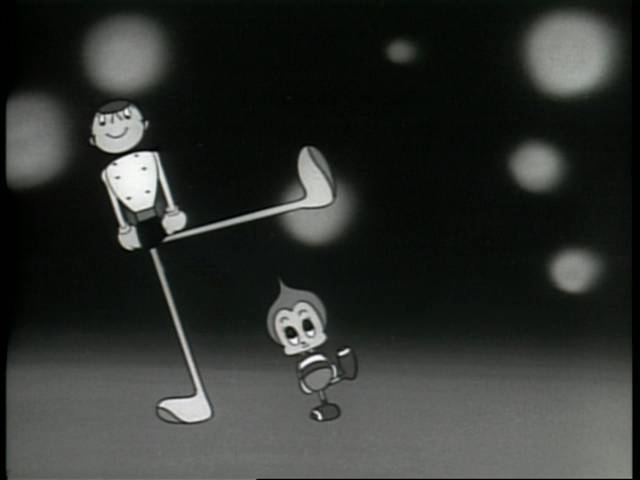 2: these two dance without tripping over or stepping on each other.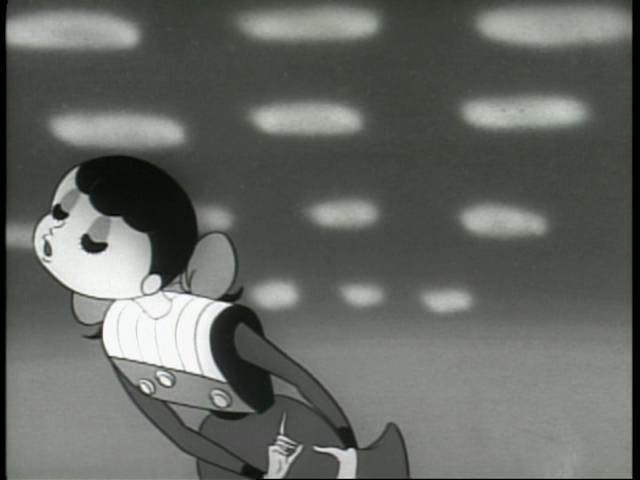 3: Melody sings.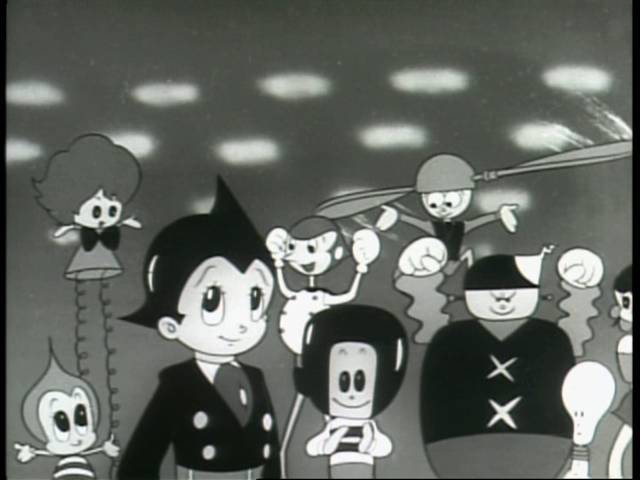 The others pressure Atom into an act.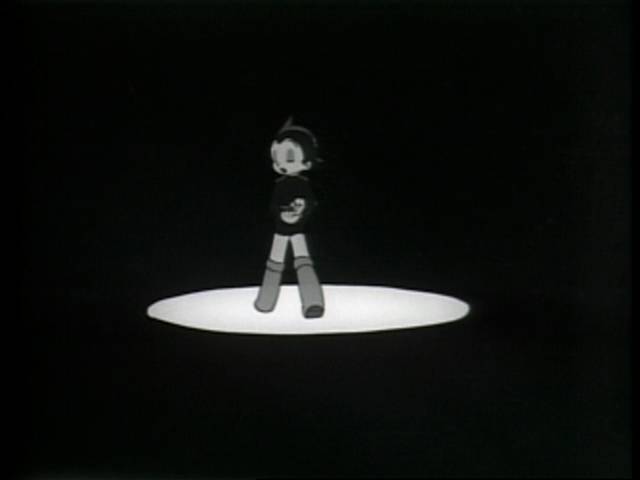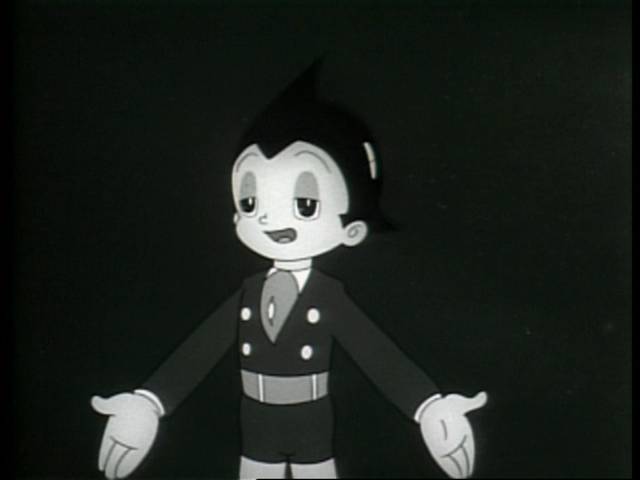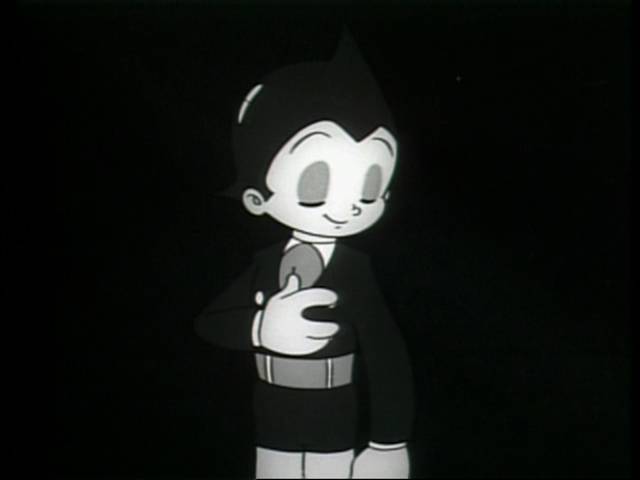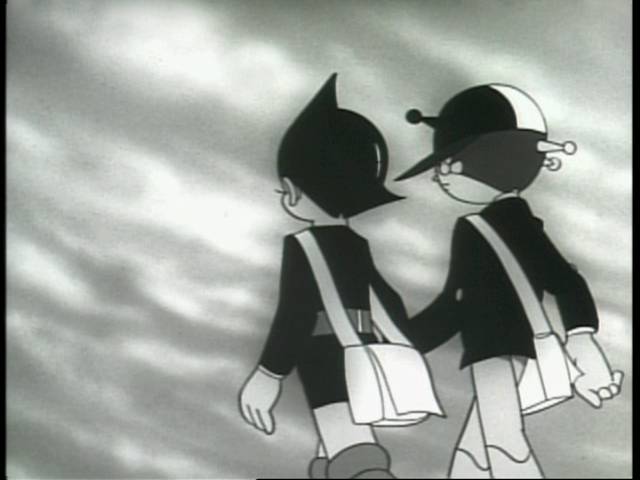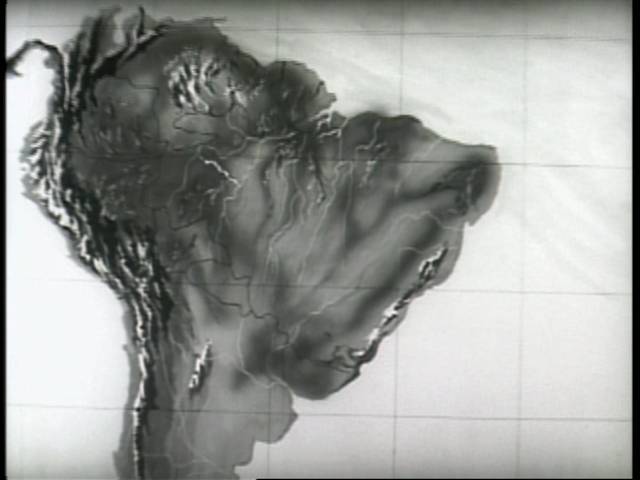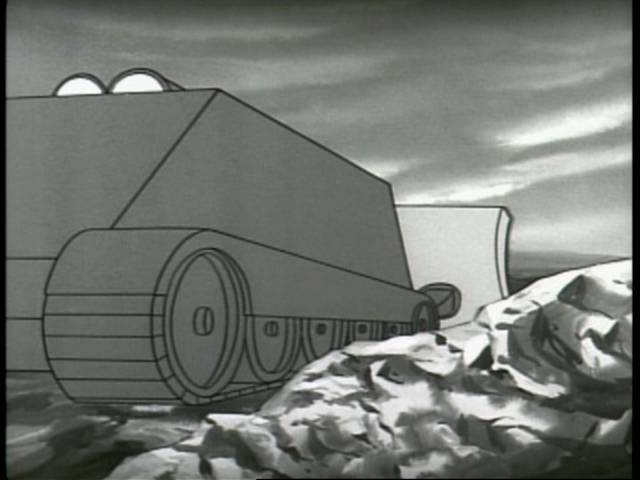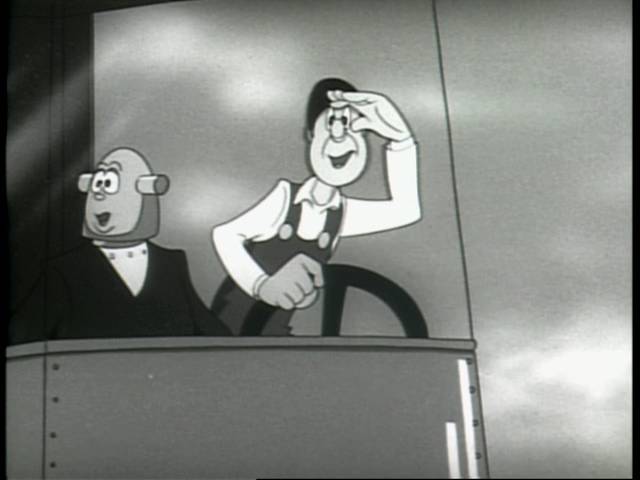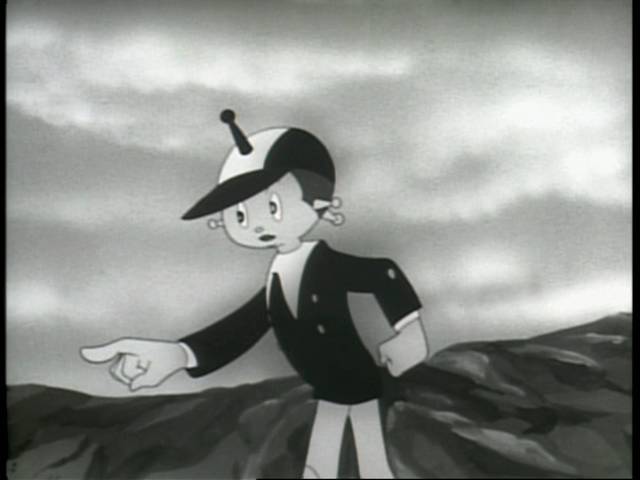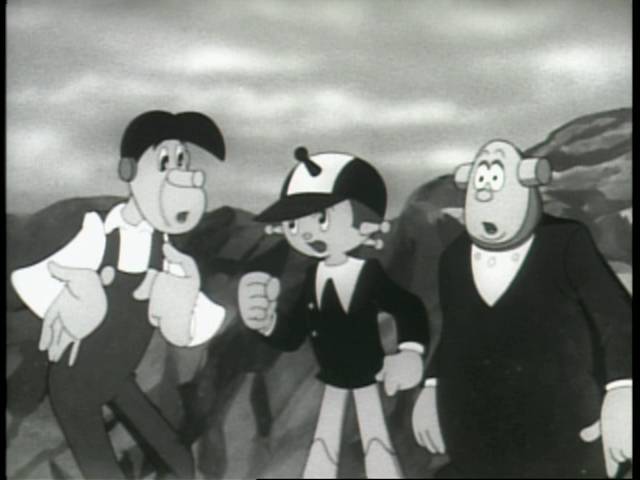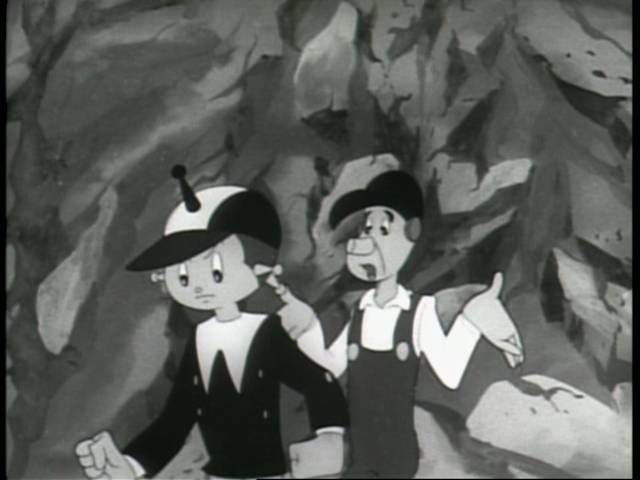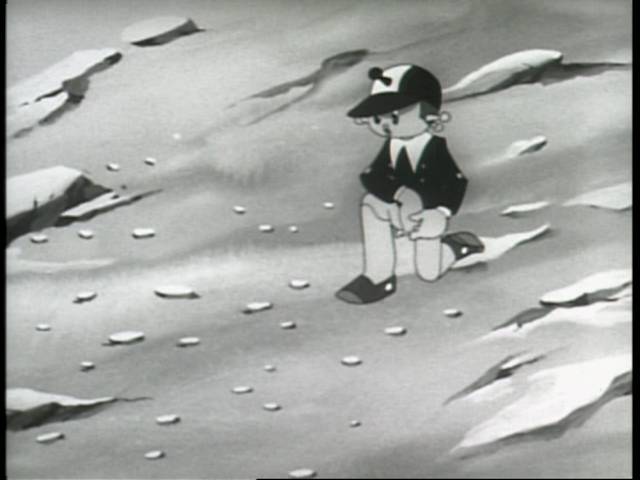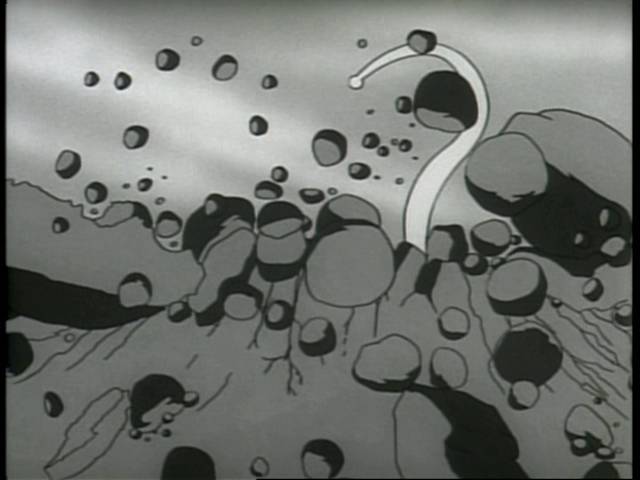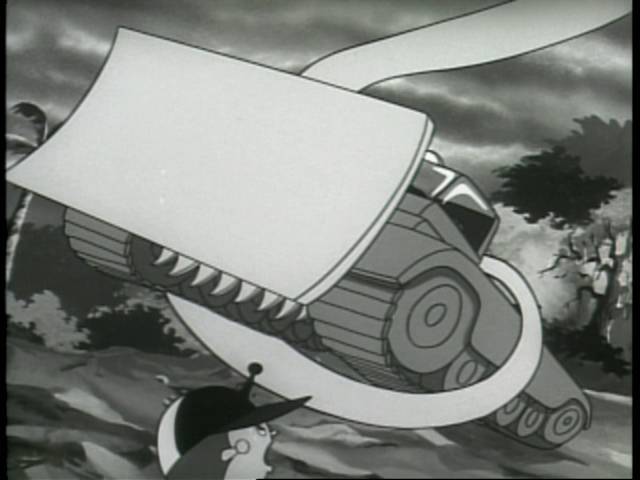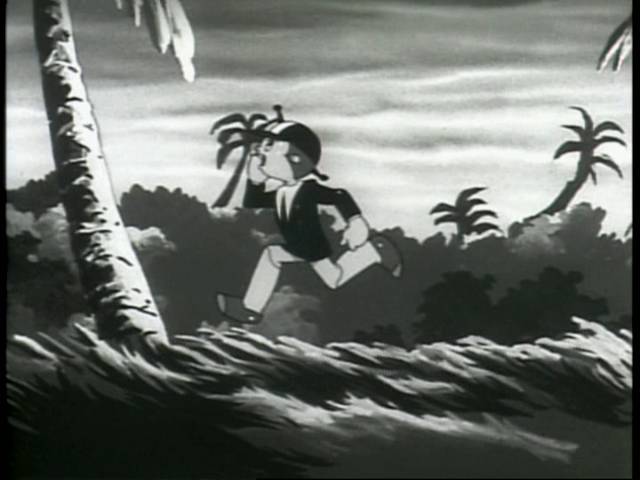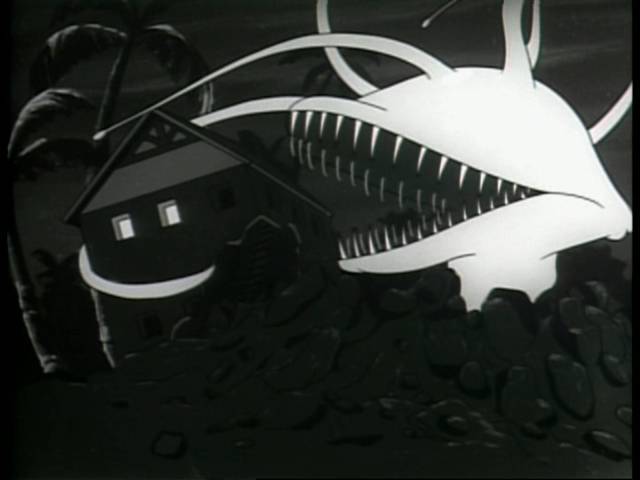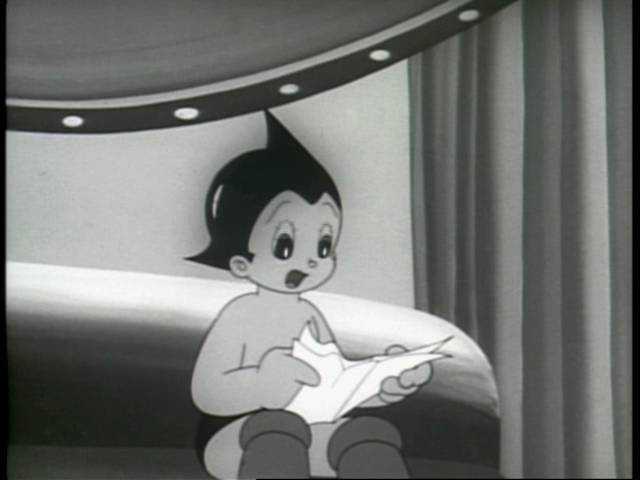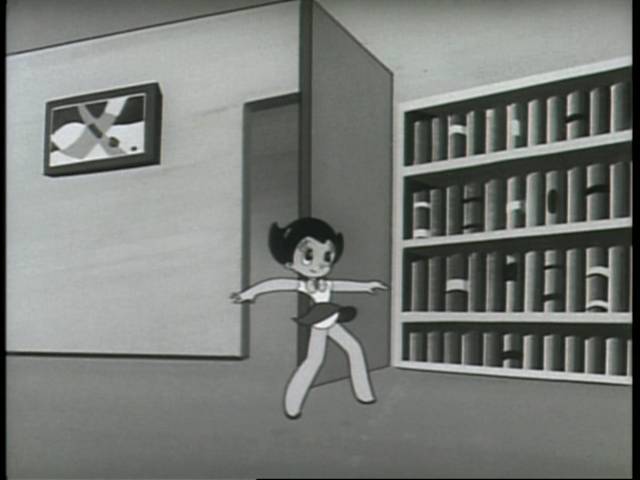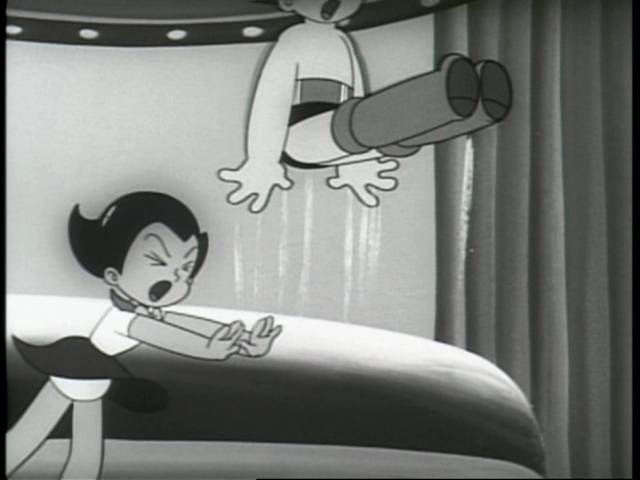 "Boo!"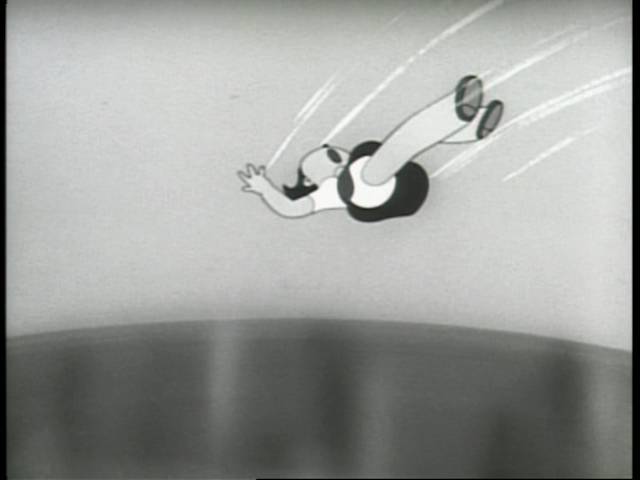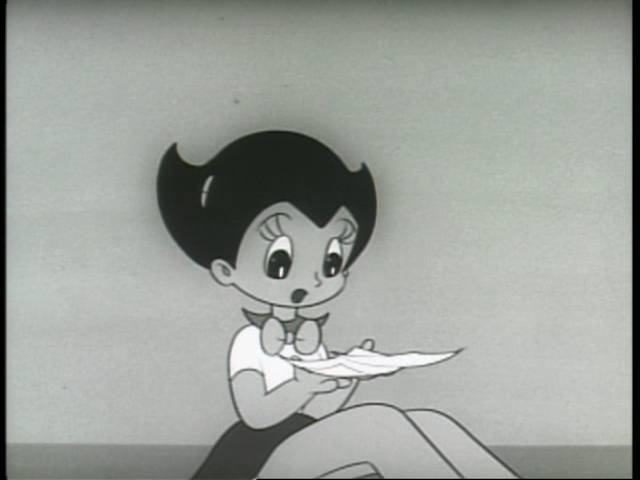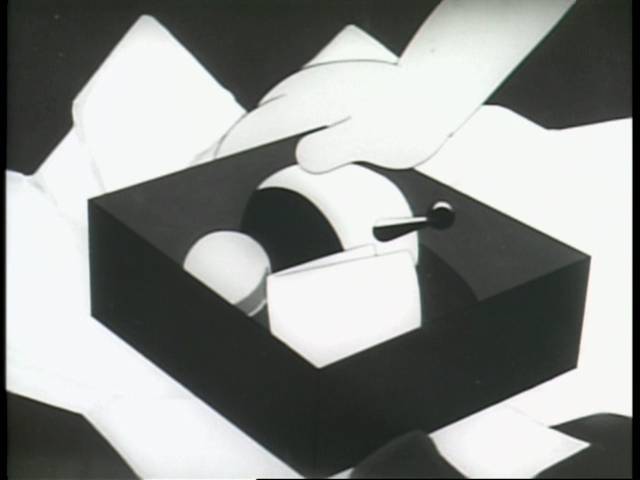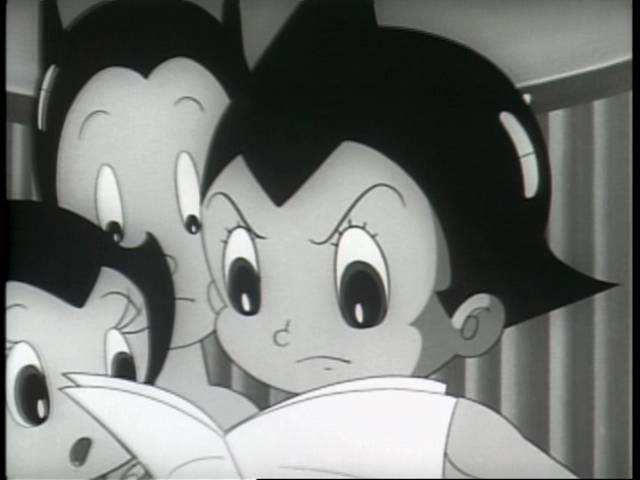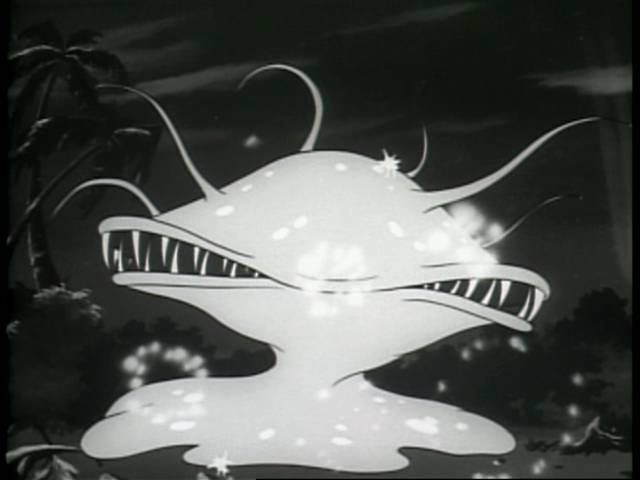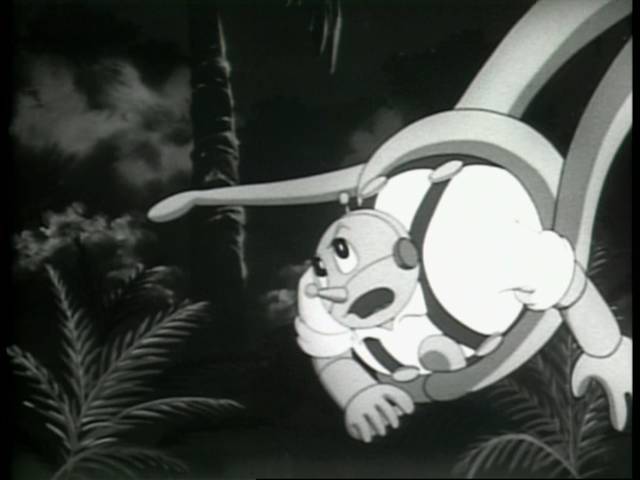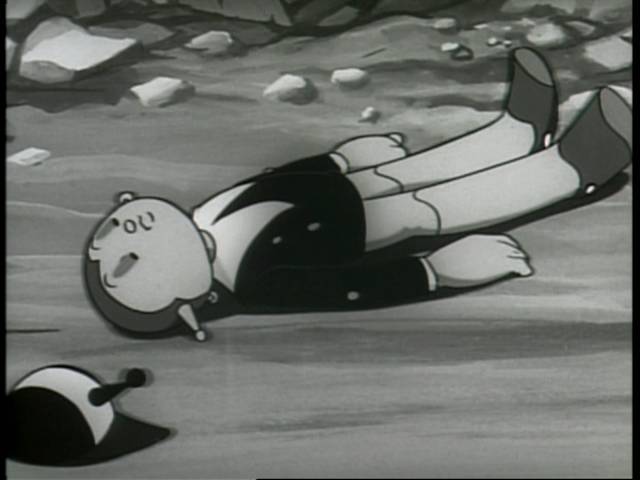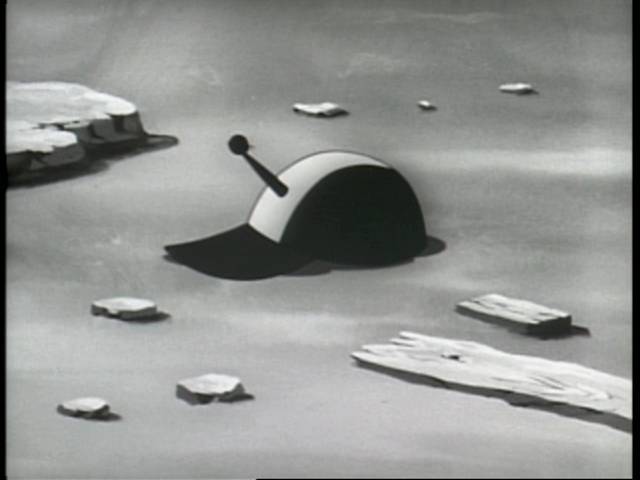 It appears that Karl's cap, sitting on the ground symbolizes his death. Recall Gesicht's overturned cap in GREATEST ROBOT, symbolized his death, Tobio's cap, likewise.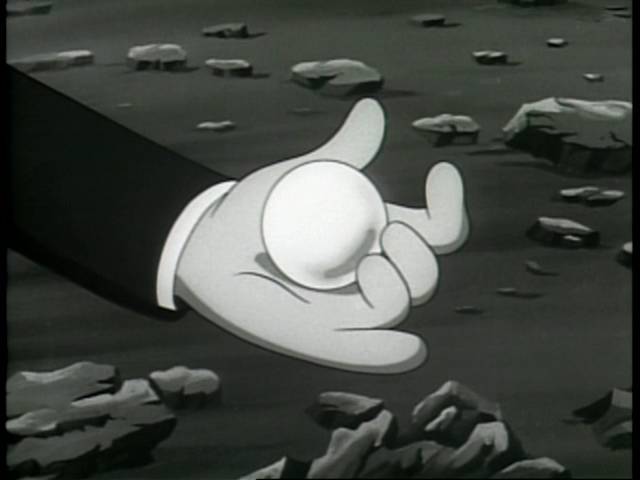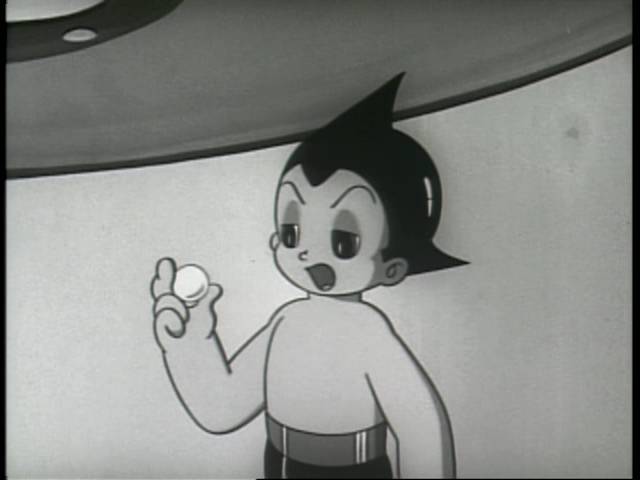 Cobalt fans: I have frames for an animated GIF, just PM me w/ your email address.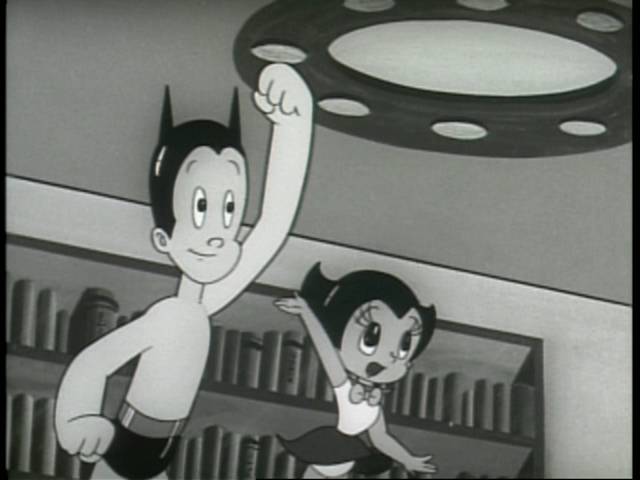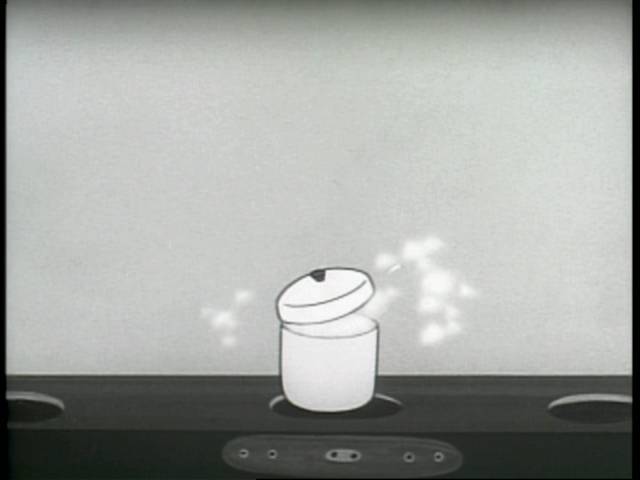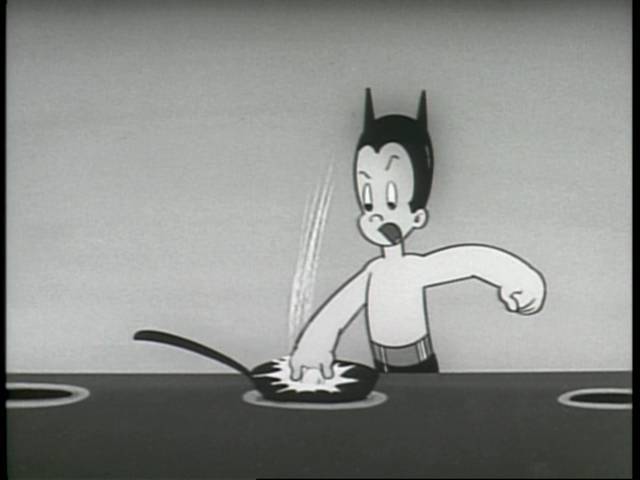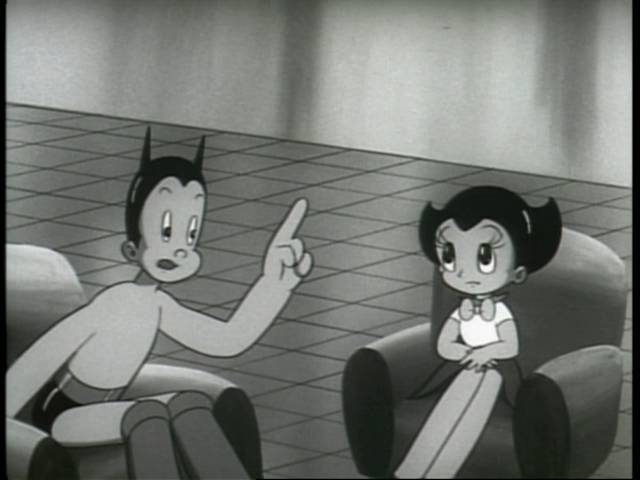 to be continued