Thank you for posting that art, YJ Doodle.

Hoo boy, there's a lot of info here. Let's see what I can do here.
*cracks knuckles*
So, the characters included in this update, in order (
with info provided by this MoCa news article
), is the following:
Moriya Tsutsumi (Voice actor: Takahiro Sakurai)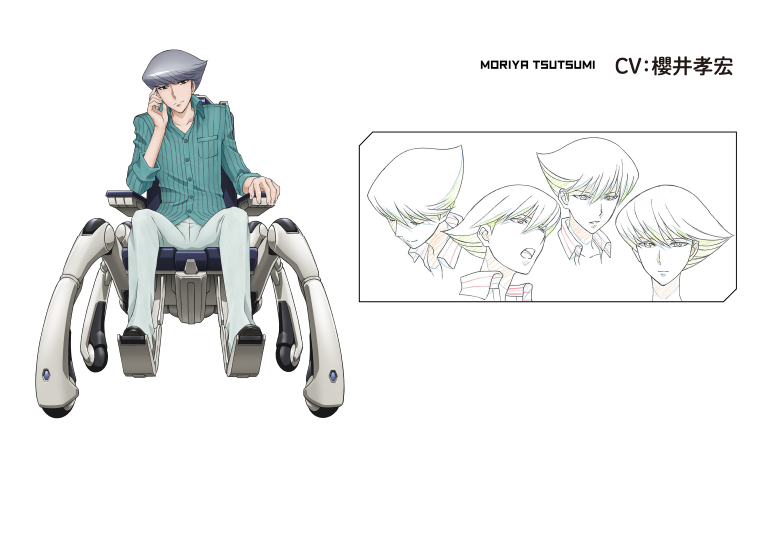 Character info:
Principal research student of Nerima University graduate school robotics engineering department. Belonging to the first laboratory, he's looking down on Tenma in the 7th laboratory and Ochanomizu as "kudzu" (note: I'm not sure what kudzu is supposed to be). He uses his own robot chair because he feels his legs are inconvenient.
Motoko Tsutsumi (Voice actress: Mikako Komatsu)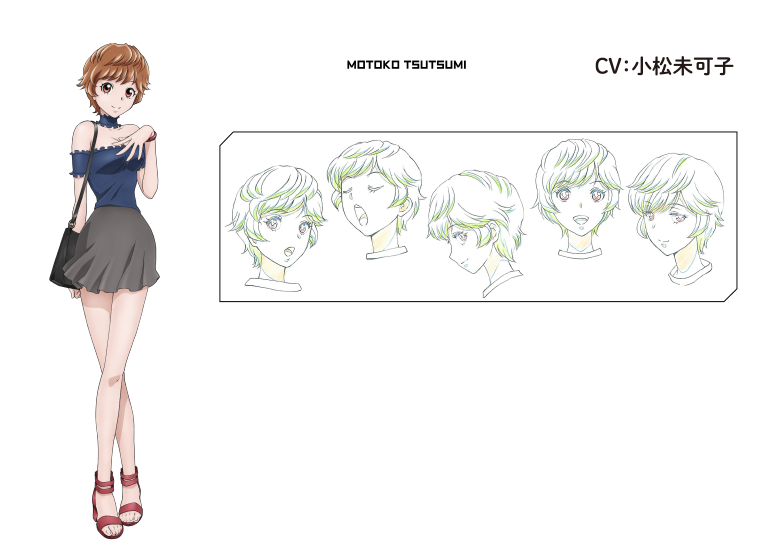 Character info:
Moriya's sister. Second year student in the Robotics Engineering department of Nerima University graduate school. A lady who lives alone and repeatedly returns to her parents house when she gets bored. Has an interest in Hiroshi Ochanomizu.
Ran Ochanomizu (Voice actress: Ayane Sakura)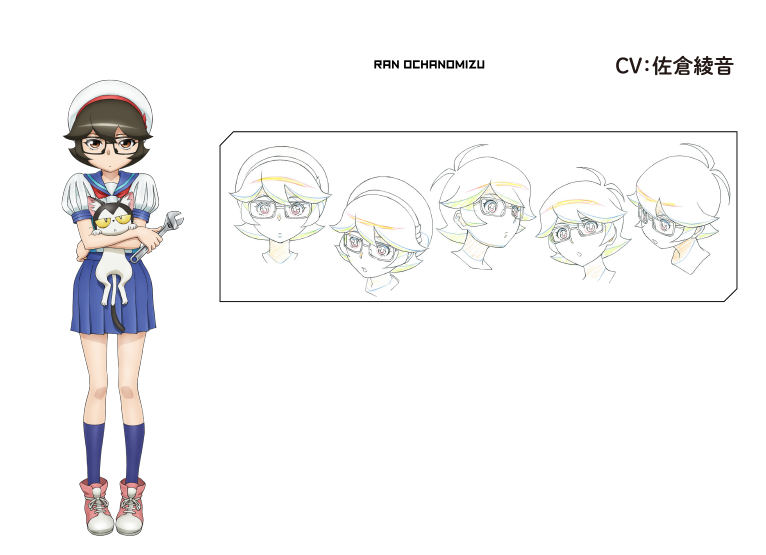 Character info:
Hiroshi Ochanomizu's younger sister. She belongs to the high school robot division and is good at finding parts for robots from waste materials. Featuring splash hair and beret cap. Interested in A106.
Shunsaku Ban (Voice actor: Kengo Kawanishi)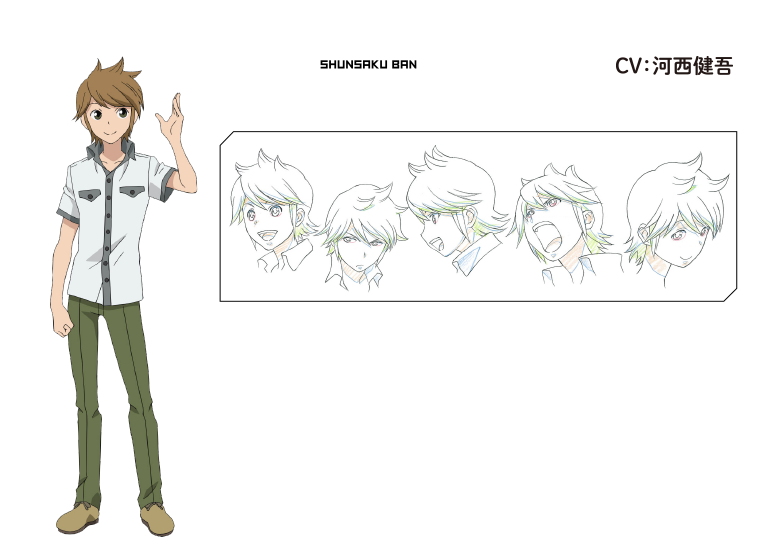 Character info:
Son of Kensaku Ban. He loves robots unprecedentedly and he's friendly with Umataro Tenma and Hiroshi Ochanomizu. As a professional, he wants to become a detective.

Note: If you're wondering, yes, this is in fact THE Shunsaku Ban/Higeoyaji/Mustachio that we're used to seeing in every other Astro Boy adaptation. Since Atom The Beginning takes place years before the original Astro Boy series, we get to see him younger!
Kensaku Ban (Voice actor: Nobuto Tobita)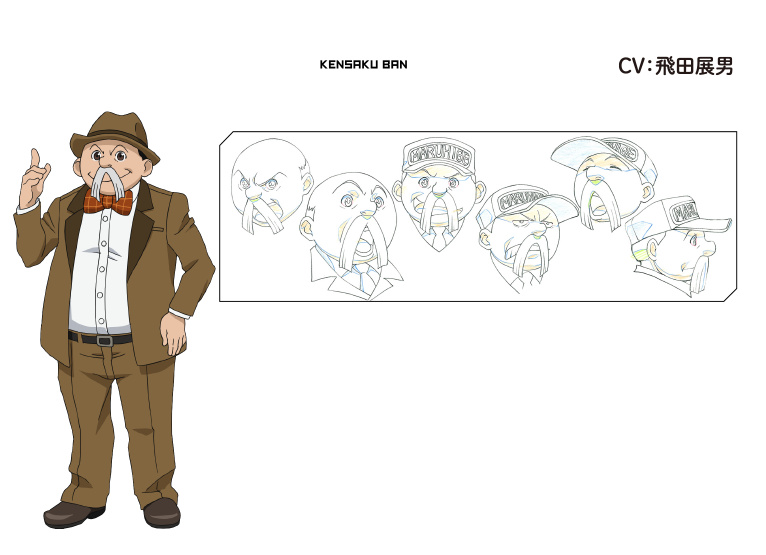 Character info:
A president of a convenience store "Maruhige" who receives any request, such as detective work. He's tends to be stubborn, but has a heart for humanity. Father to Shunsaku Ban.
Maria (Voice actress: Yoshino Nanjō)
Character info:
A female robot that serves as a host of a robot parade at the theme park "Mechanical". It is called MDM (Mechanical Diva "Maria").
EDIT: Here's some large versions of the main character art:
click for spoiler