O.k., as someone asked a question about this episode, I think it best to start a tread on it.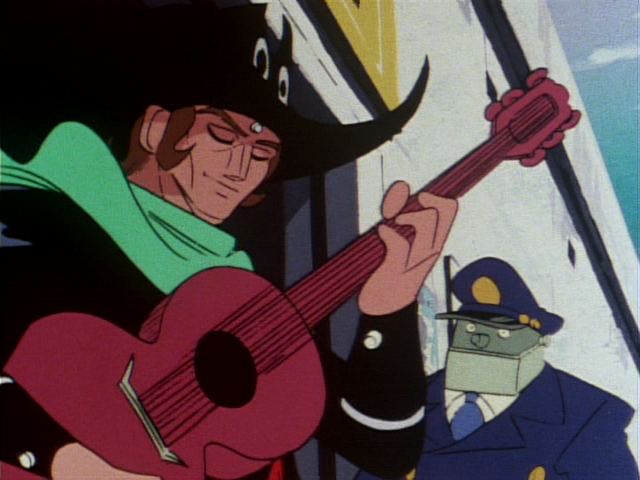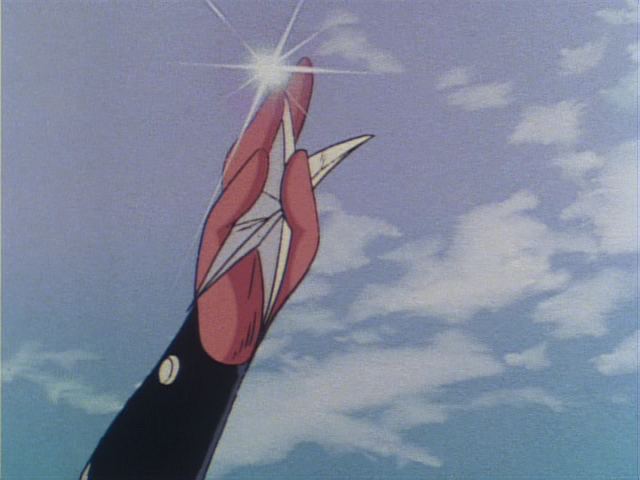 The robot in question, Adios, has just been released from jail. Though he is a cowboy-type, he prefers the Shuriken over the six-shooter.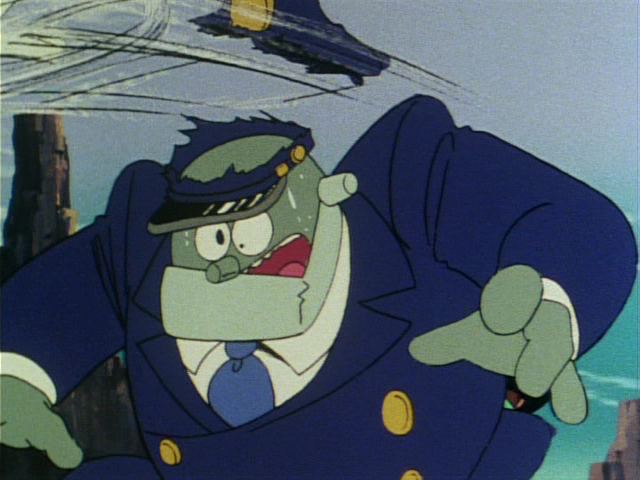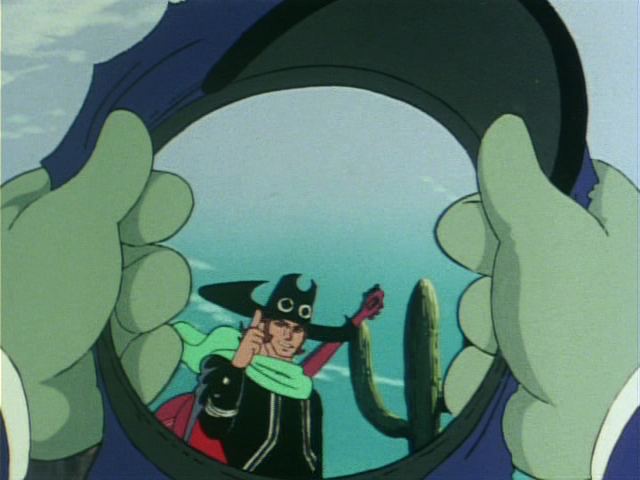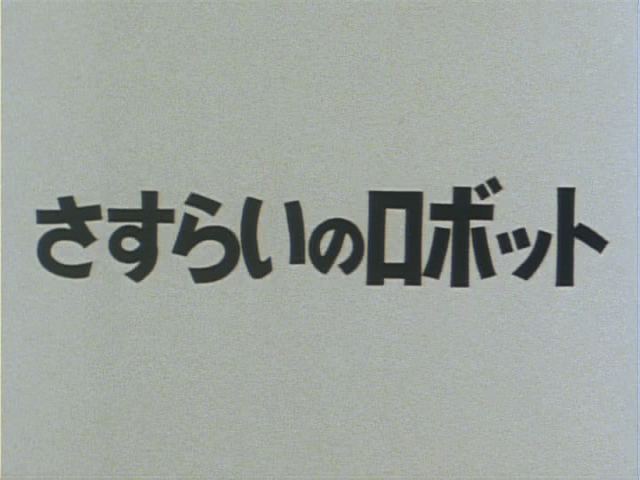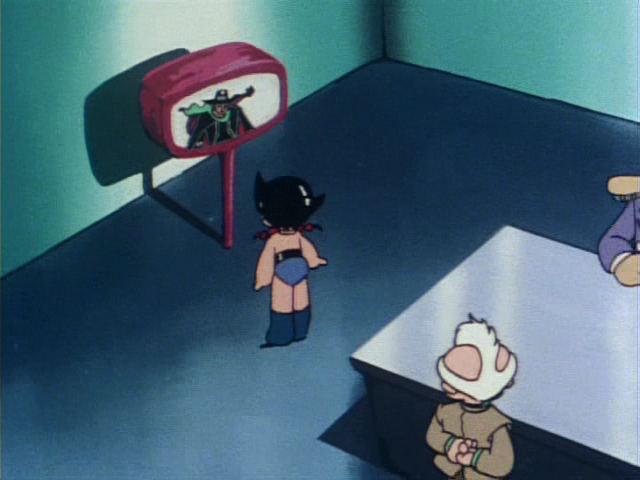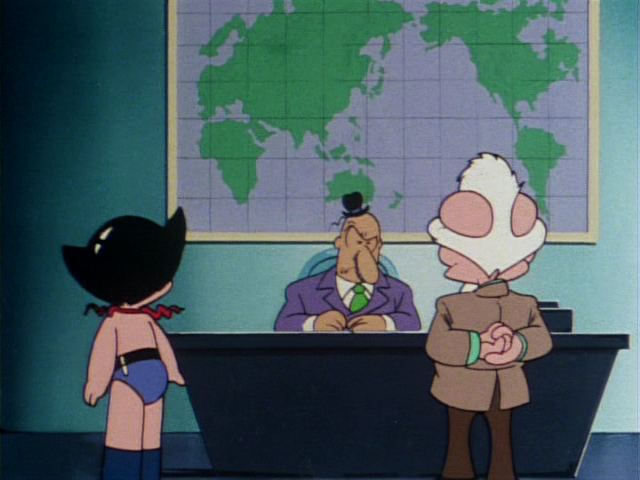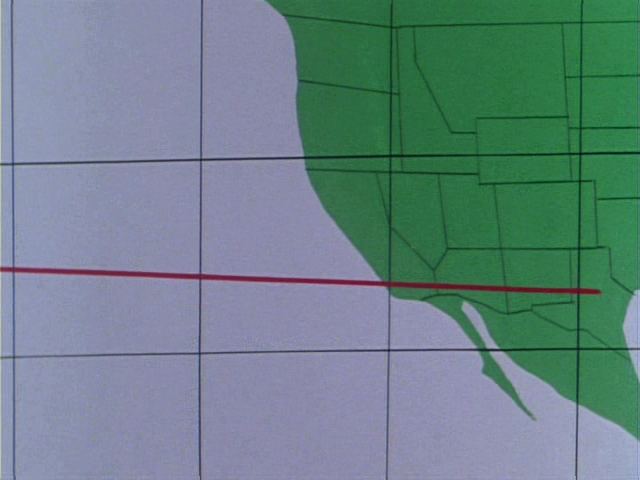 So, we will go all the way from our native Japan to the American South West, Texas, to be precise.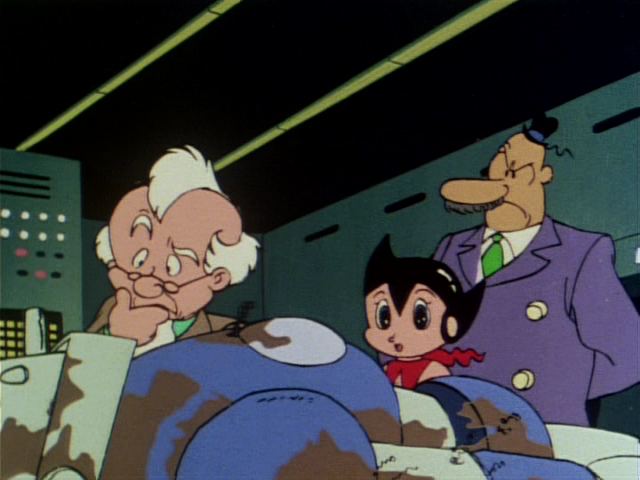 There seems to be a problem with this robot. When recharged, he goes nuts: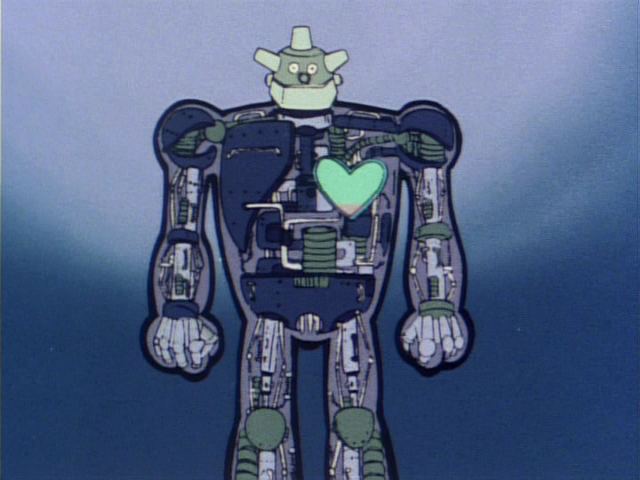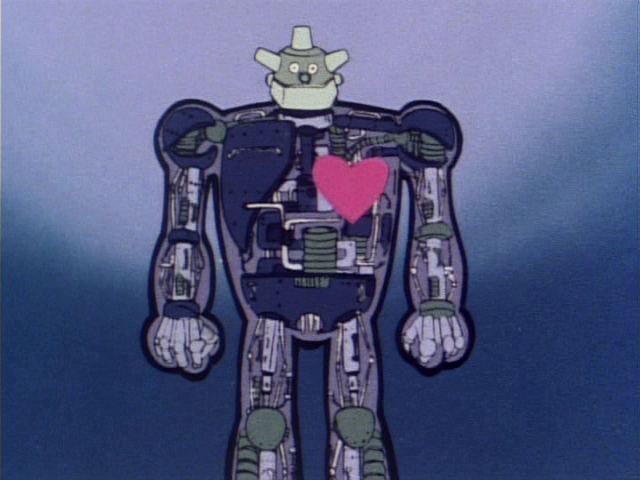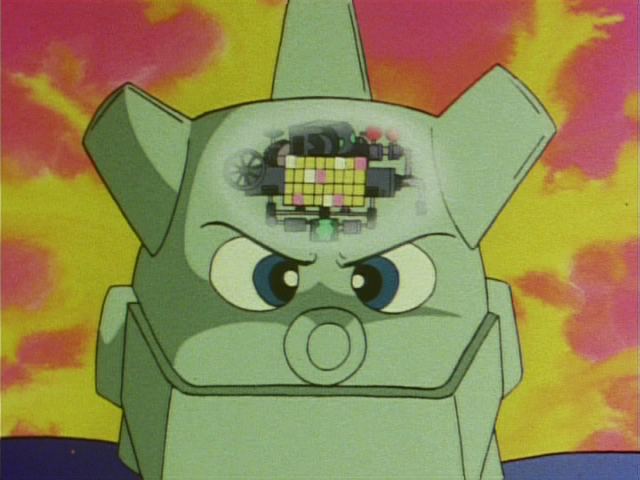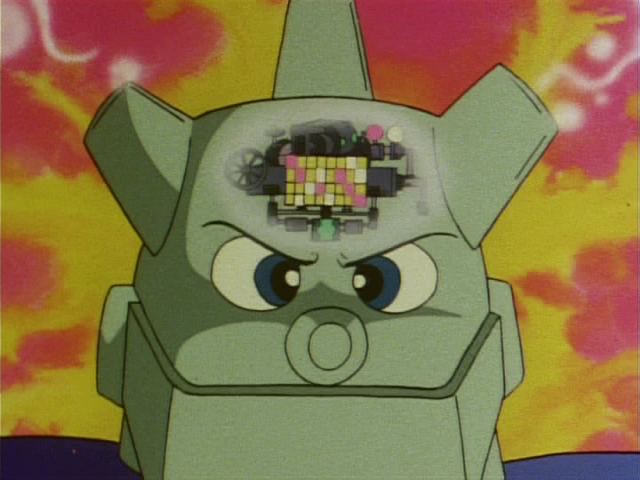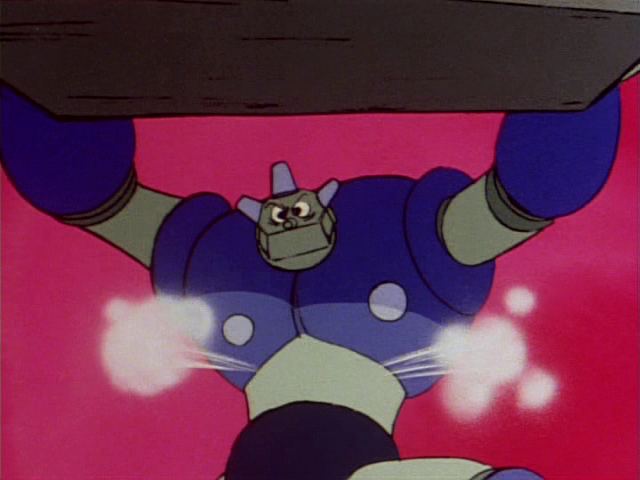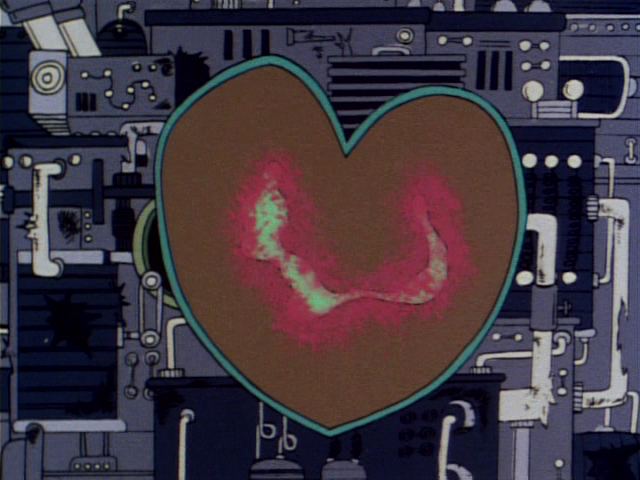 His heart explodes!?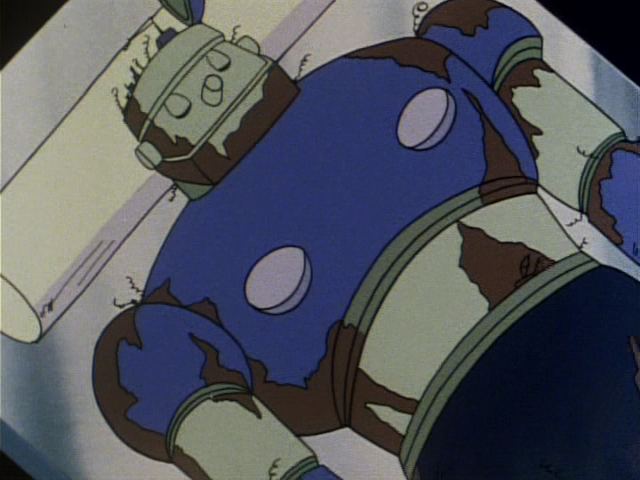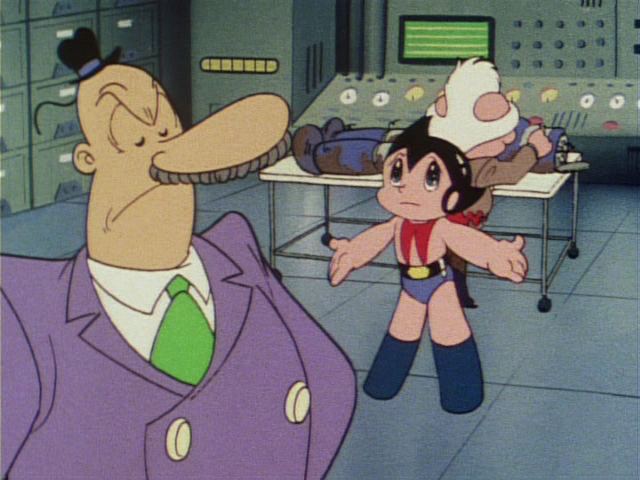 Apparently, Tawashi had ordered the destruction of this robot; Mars protests.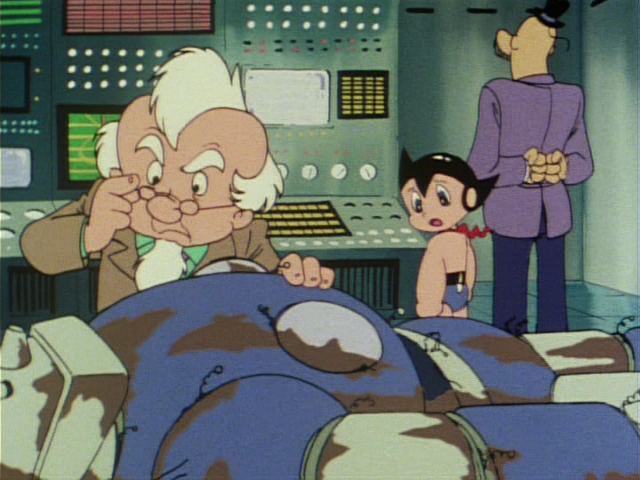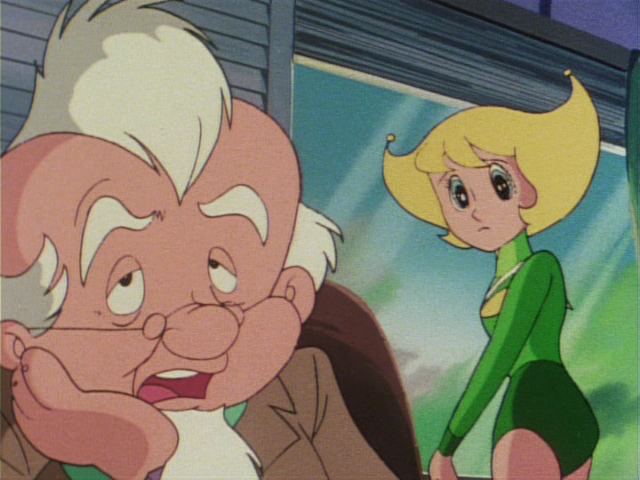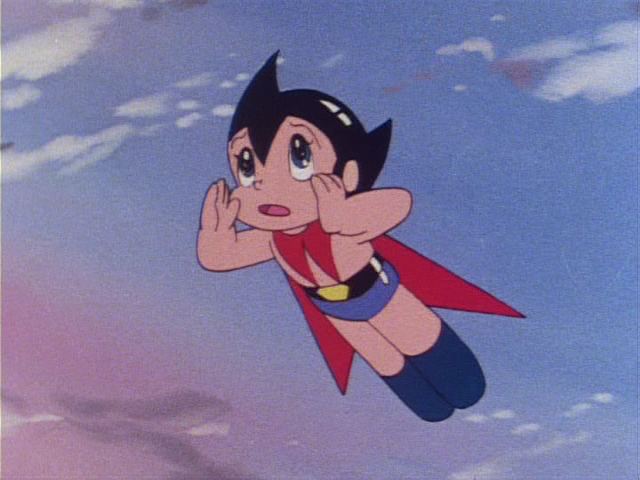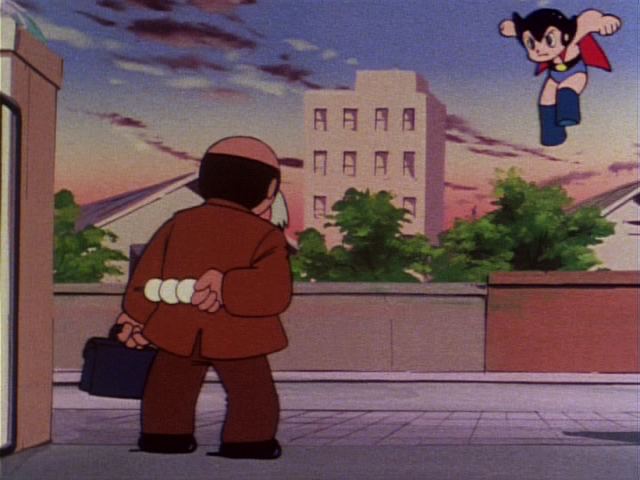 Meanwhile: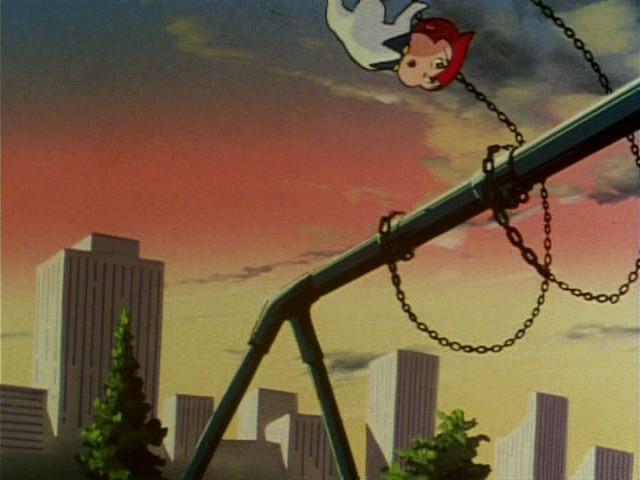 Melchi becomes airborne, & ends up in the middle of the street.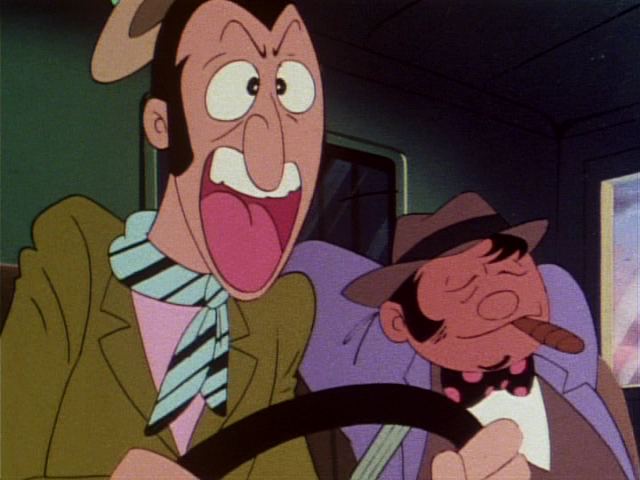 Sasaki is quick on the brake, so the truck is not destroyed.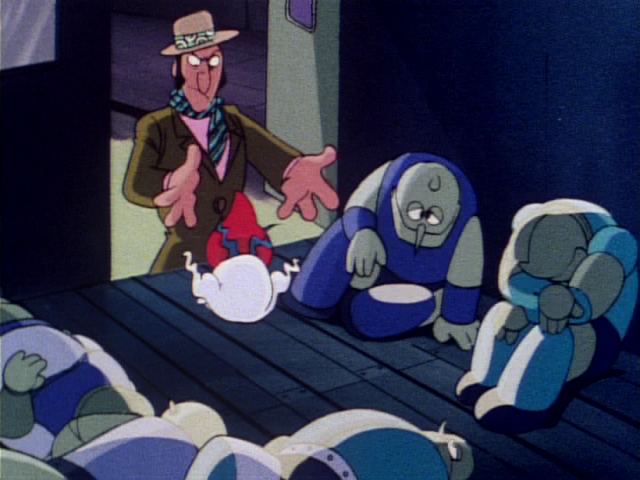 Sasaki & his partner are gathering up robots for use in a black market business.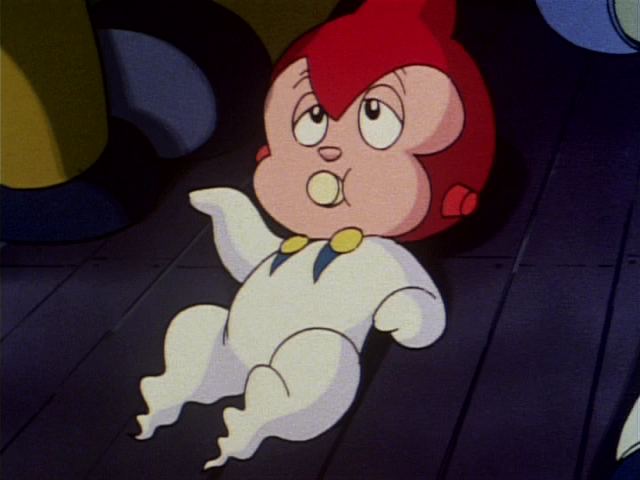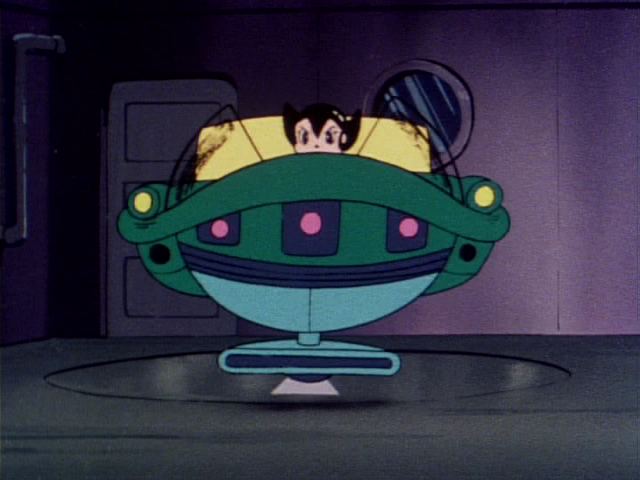 Galapago 13 has a clam shell canopy here; I do not recall if it was the same in
181 Ghost Manufacturing Machine
.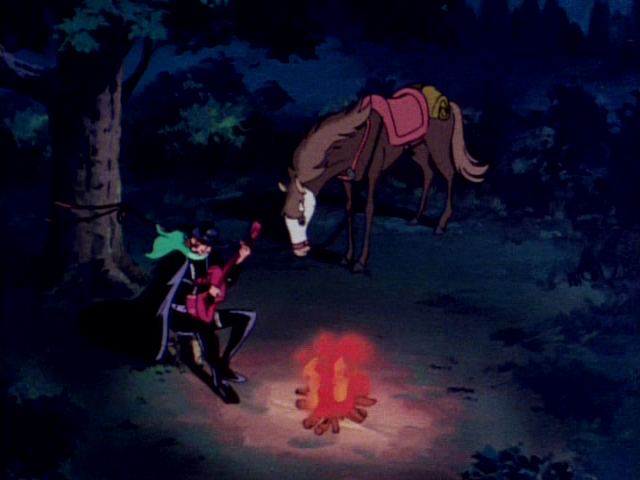 Why a robot needs a campfire, I cannot begin to guess.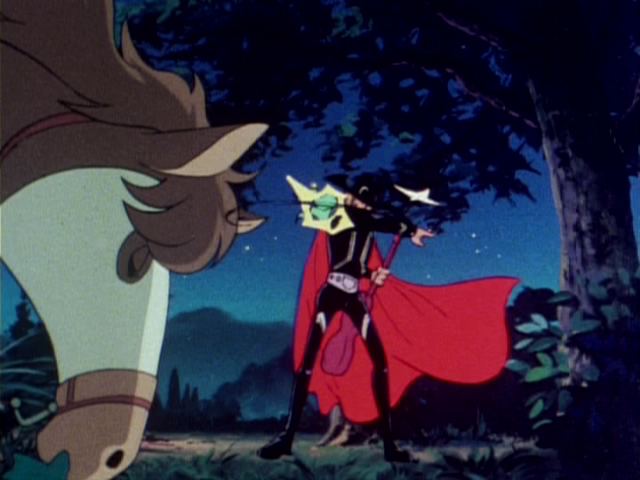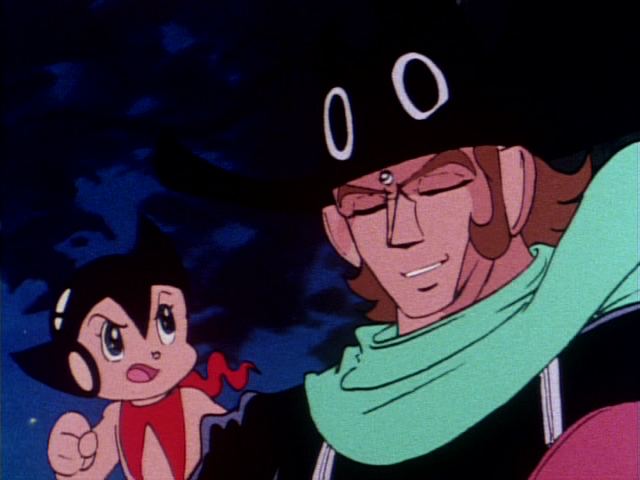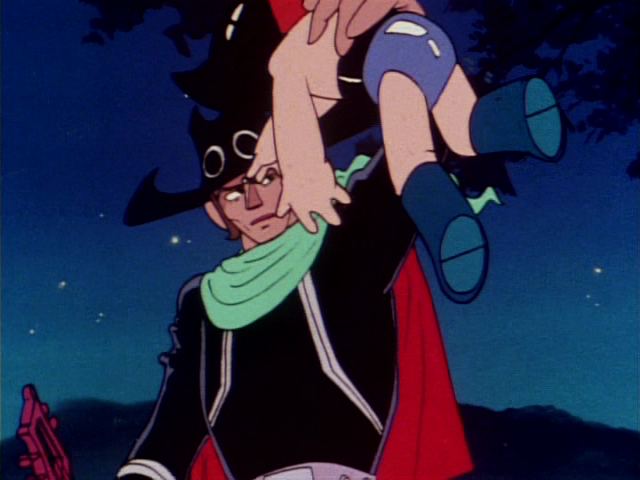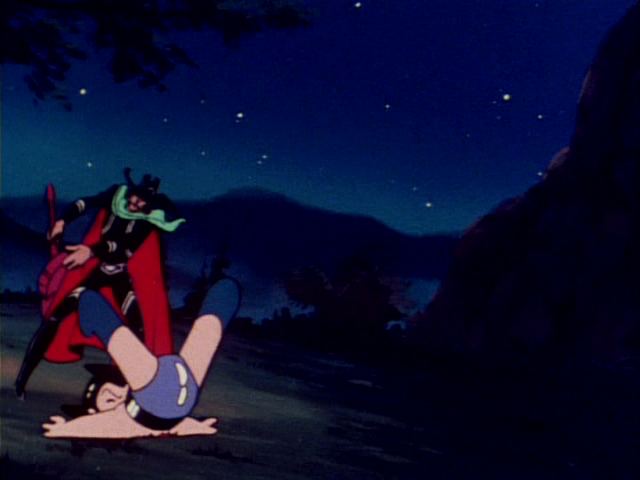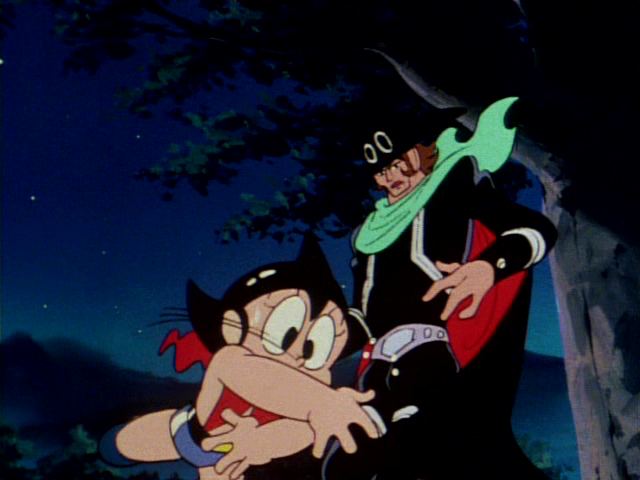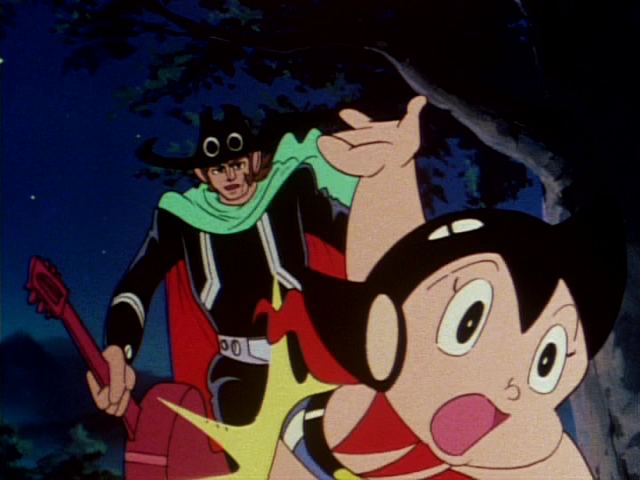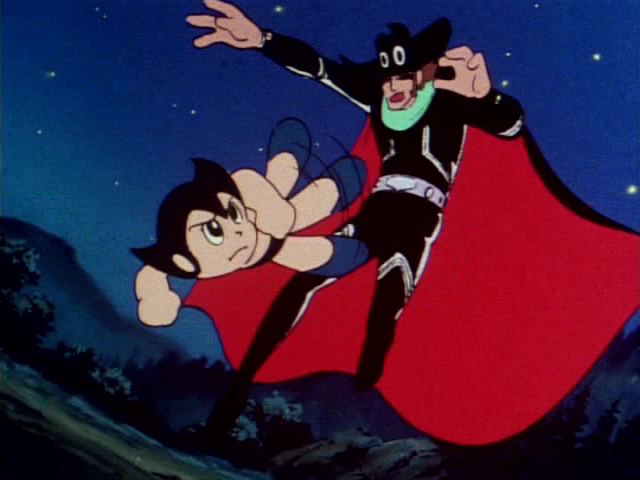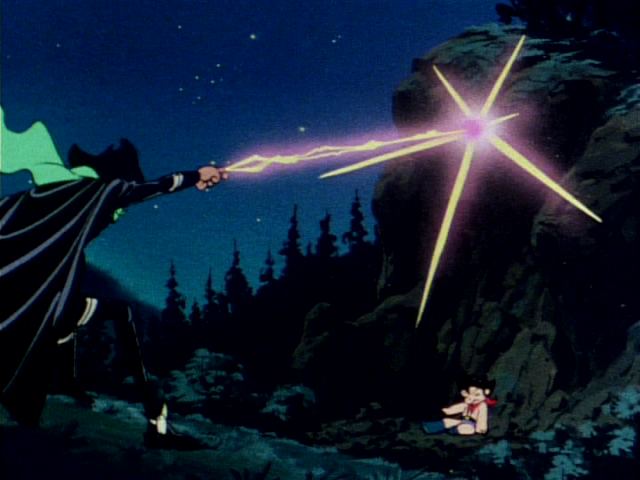 Lesson: don't mess with Adios.
While elsewhere: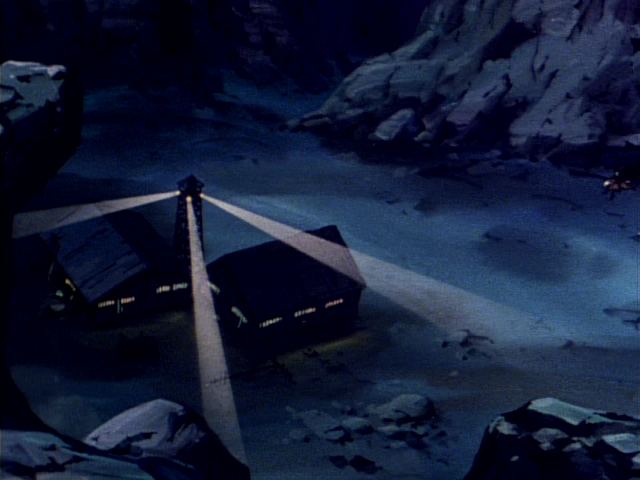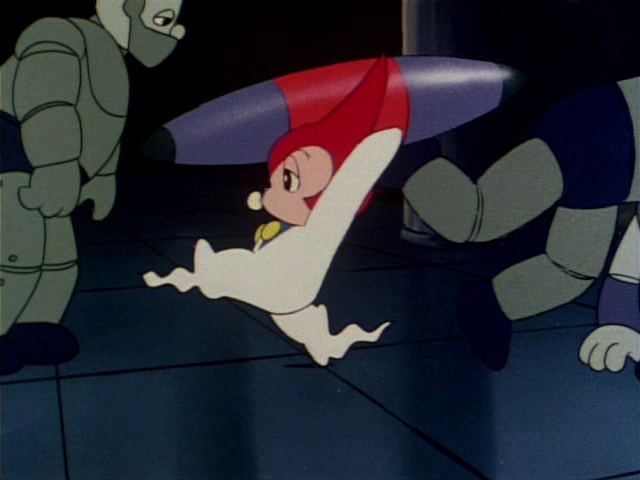 Robots are slaving their lives away. This reminds me of the part where Pinocchio grows donkey ears, & is to be sold into bondage. But that reminds me of the 1980s BIRTH OF URAN, which must have been influenced by it.